Stanford is a family-friendly getaway with numerous activities for children and parents to enjoy. Enjoy Fynbos walks, whale watching, mountain biking and much more. The idyllic town offers something for everyone in the family, and so does Perivoli Lagoon House.
Our luxury villa has prioritised creating a luxury family getaway in the Western Cape, ensuring that a stay at Perivoli will be enjoyable for the whole family. To help you decide the activities you will want to do with your children on a getaway to Stanford we have collated a list of some of the best child-friendly experiences in and around the area.
Guided Fynbos Walks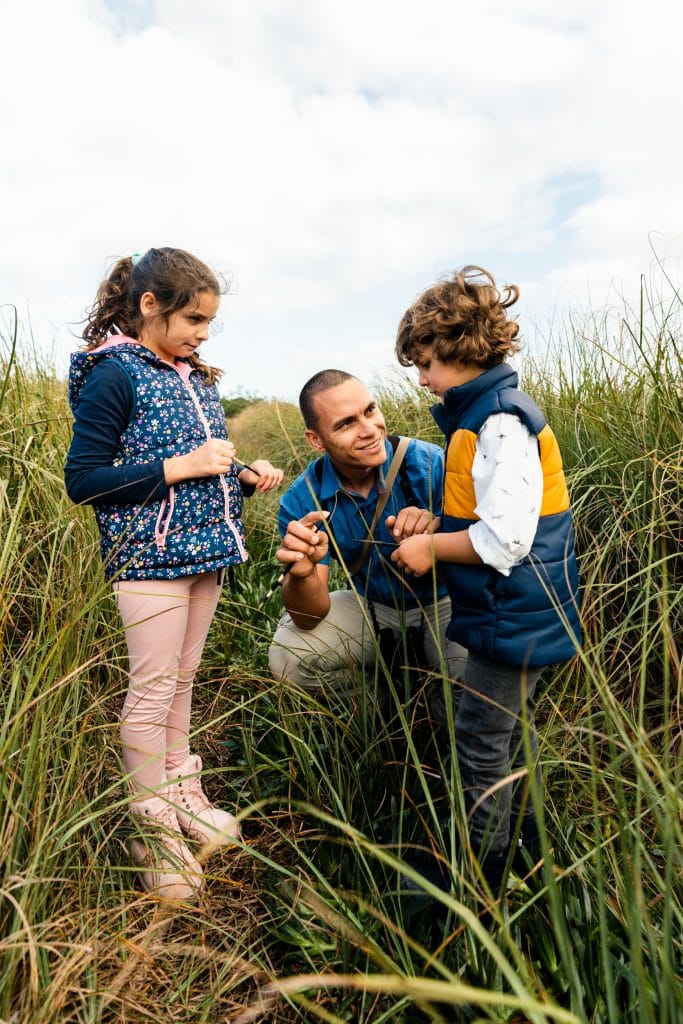 At Perivoli we can provide you with a private guided walk through the diverse floral kingdom in Stanford. Your private guide can walk you and your family through a section of the Cape Floral Kingdom with more than 9500 separate species of Fynbos.
Your guide will be able to educate your family on the different plant species and how each species affects the area. A walk you and your children are guaranteed to find relaxing and educational.
Fat Biking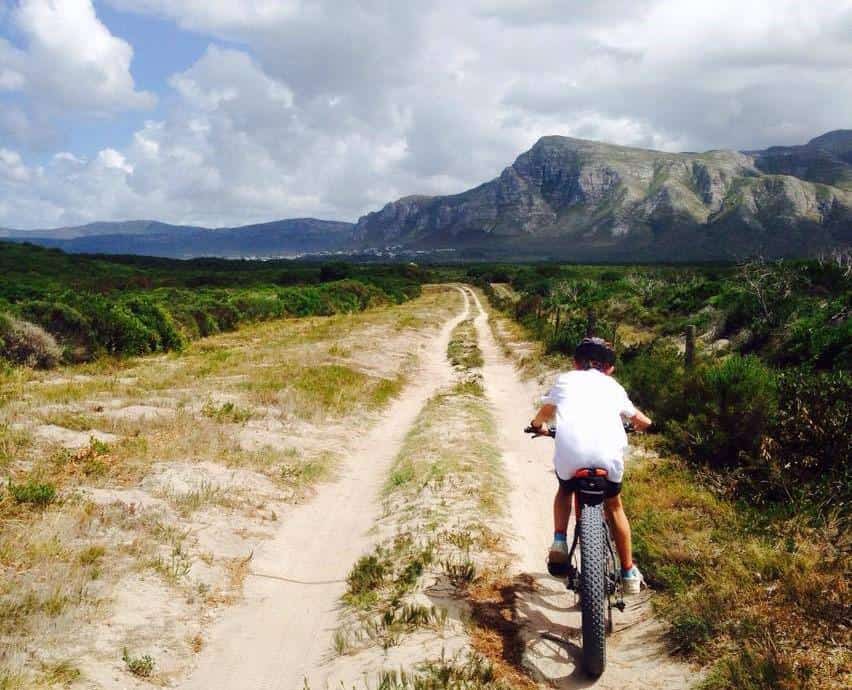 Stanford is set near vast sand beaches surrounded by sand dunes. One of the best ways to explore the majestic beaches is by traversing them on bicycle with fat enough wheels to navigate the sand, otherwise, known as Fat Biking.
Fat Biking is easy to get the hang of and great for a family outing in Stanford. While you're pedalling through the dunes, you may even be lucky enough to spot a whale!
Whale Watching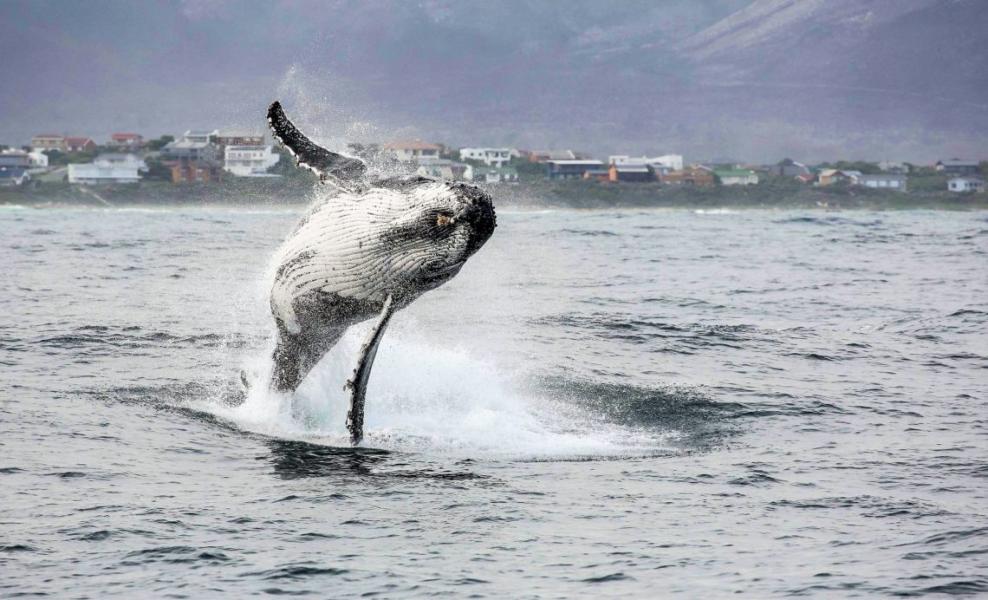 Whale watching is a serene family activity. While on a getaway to Stanford there are many ways your family can whale-watch. You can do so while on the sandy beaches that surround the town or by visiting seaside restaurants in the nearby town of Hermanus or Gansbaai.
Whale-watching is something you can do to relax while your children enjoy seeing the majesty of these giant sea mammals. One of the more magical ways you could see whales while in Stanford is on horseback.
Horseback Riding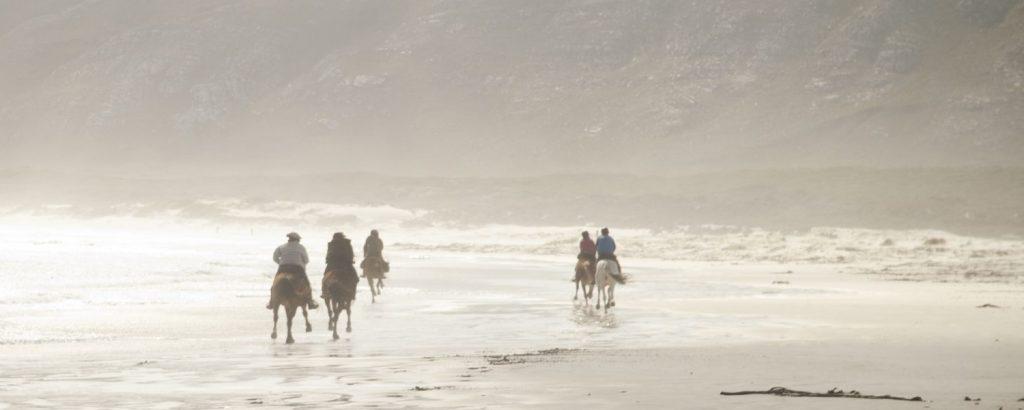 A great experience to share with your family is to ride on horseback through the fynbos and sand dunes of Stanford. You will be guided on various trails in the Western Cape area. The trails vary from mountainous to flat and are rich with vegetation and the coastline.
Your family will be kept safe as guides will help keep you safely on the horse while helping you navigate the rich nature of the area.
Golf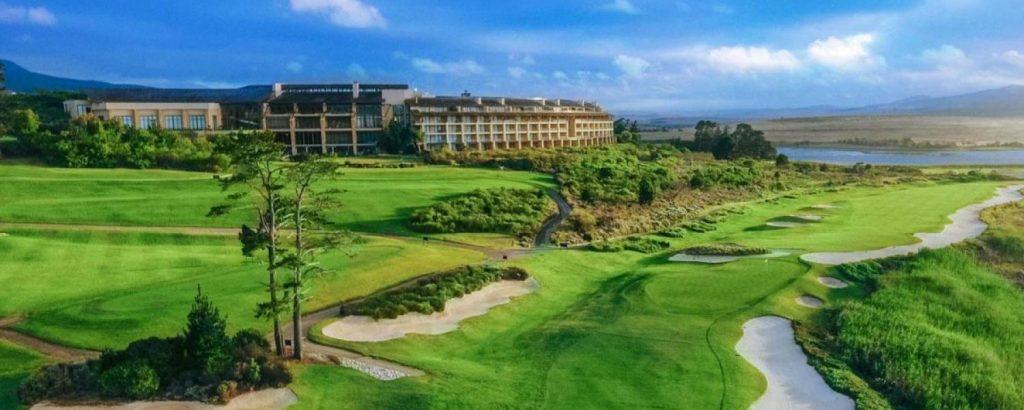 Golf is a great family hobby that the areas around Stanford provide for. The Western Cape provides a plethora of high-quality golf courses but few as picturesque as Arabella Golf Estate or the Hermanus Golf Course.
If your family plays golf, a getaway in the western cape would be incomplete without a round of golf. A visit to Stanford should be no different, except the golf courses nearby are of the highest quality.
Birdwatching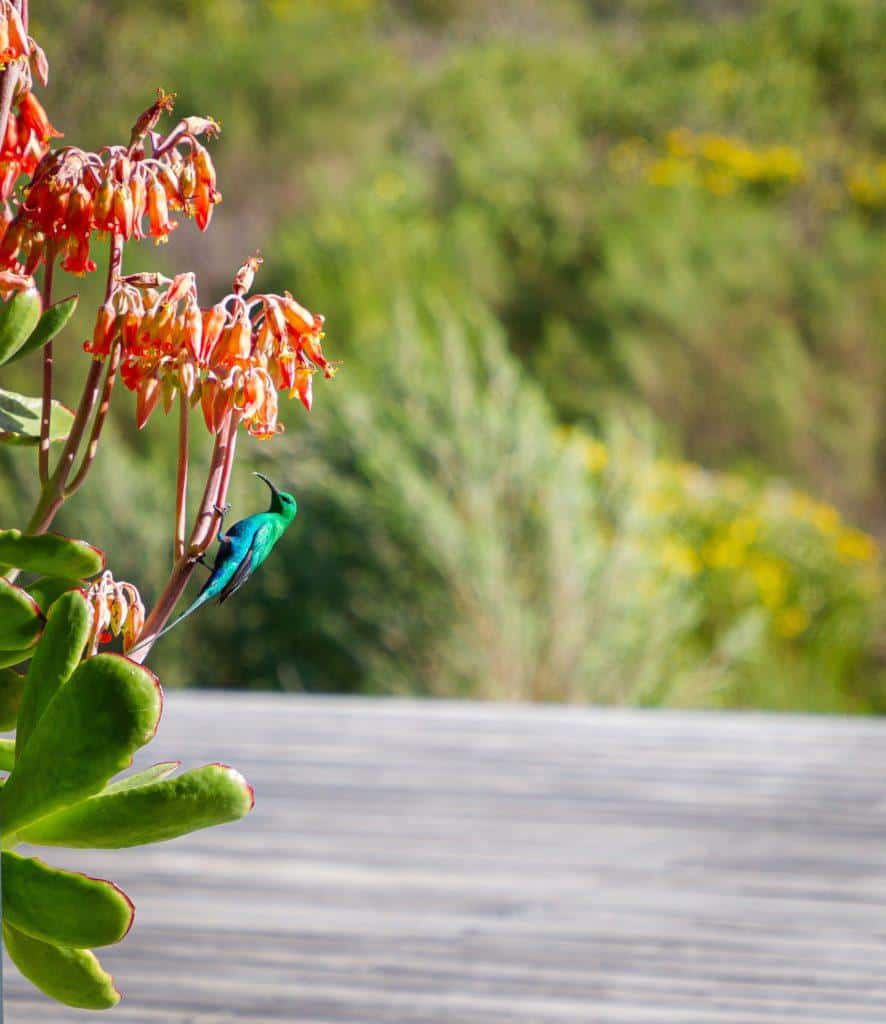 The Overberg is a mountainous and oceanic habitat, resulting in astonishing bird life. For a nature-loving family, a birding walk is a perfect experience to enjoy with your children. The area is home to roughly 140 bird species.
Perivoli Lagoon House offers guided birding walks to help you spot the diverse birdlife around the lagoon, providing your family with in-depth information on the birdlife in the area. This is an exceptional educational and fulfilling experience to enjoy with your children.
Mountain biking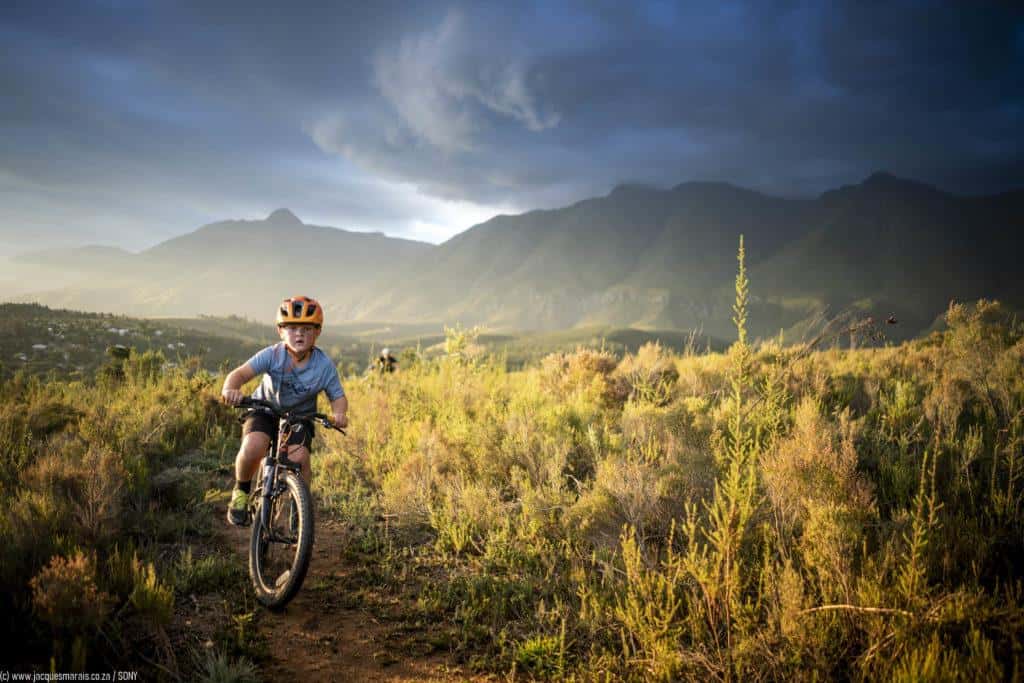 An easy activity to do as a family would be to go mountain biking through the fynbos of the area. Going for a ride is open to people of all levels meaning that children of almost all ages can join. All you have to do is take a trail that suits your family's ability.
At Perivoli we offer guided mountain bike trips through the nature reserve, helping your family get the most out of their ride.
Hiking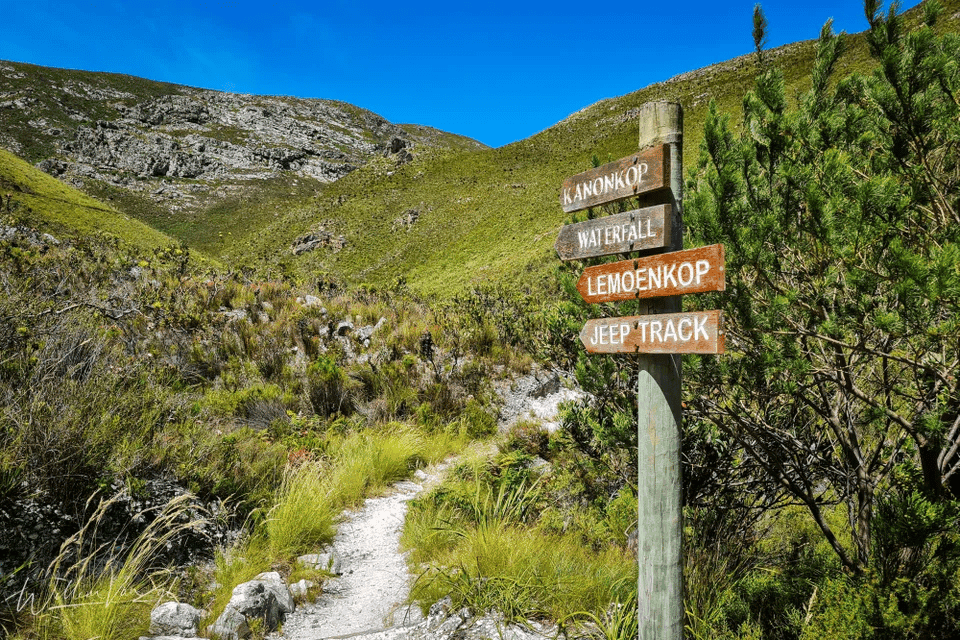 A great way to explore the luscious biodiversity that the area has to offer is to take your family on a hike. There are a variety of hiking trails around Stanford that all offer different beauties. Hike along the coastline to enjoy the beauty of the dunes set against the backdrop of the oceans and mountainous surroundings. Otherwise, journey into the Klein River Mountains themselves to hike to a bird's view of the incredible Overberg town.
Perivoli Lagoon House can offer you trained guides on the hikes you may want to venture with your children.
Kayaking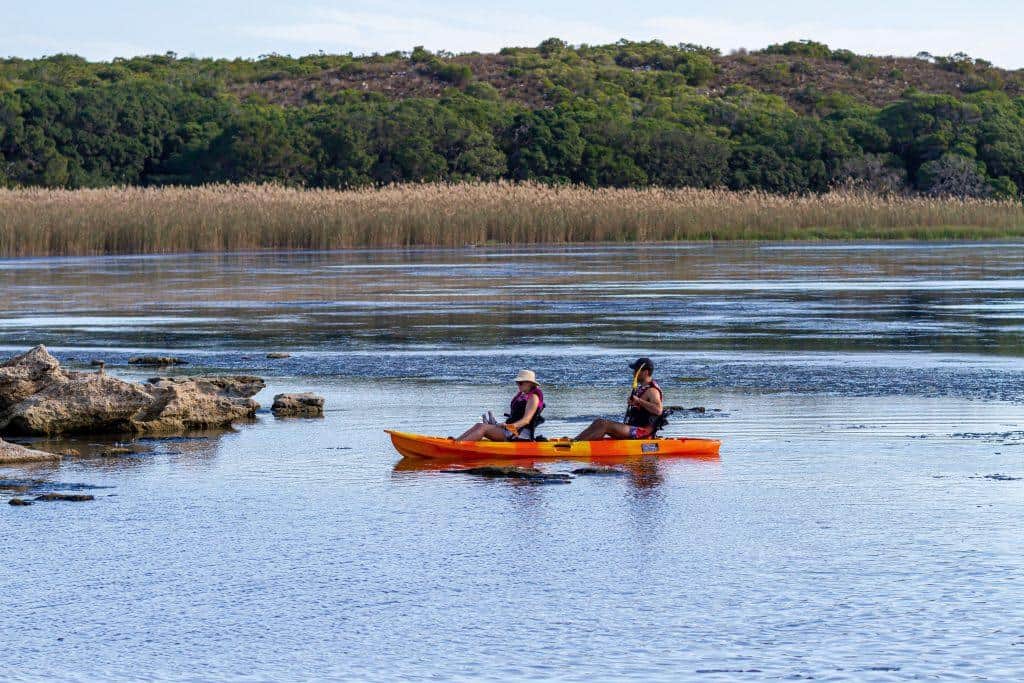 Another fun family activity available in Stanford is kayaking on the lagoon. Children over a certain age will be able to take part in this fun activity as you kayak on a lagoon with a view of vast birdlife and the Klein River Mountains.
Perivoli Lagoon House is potentially the best accommodation to stay at if kayaking is an activity your family would enjoy. Guests have access to kayaks (and life jackets) throughout their stay at the villa.
If you are looking for a luxury family getaway in the Western Cape, Perivoli Lagoon House is the perfect option for you and your family. Our villa offers close access to all of the family-friendly activities in the area, as well as seemingly endless family and child-friendly activities at the villa itself, allowing you to make memories of a lifetime while ensuring the ultimate experience of luxury. Book your child-friendly getaway today!