The picturesque Stanford offers adventure and relaxation in equal measure. The historic town offers some of the finest culinary experiences available in the Western Cape's Overberg, adding the indulgence every getaway requires.
We have gathered the best places to eat in Stanford to ensure that good food will never be in short supply on a trip to the countryside village.
1. Madre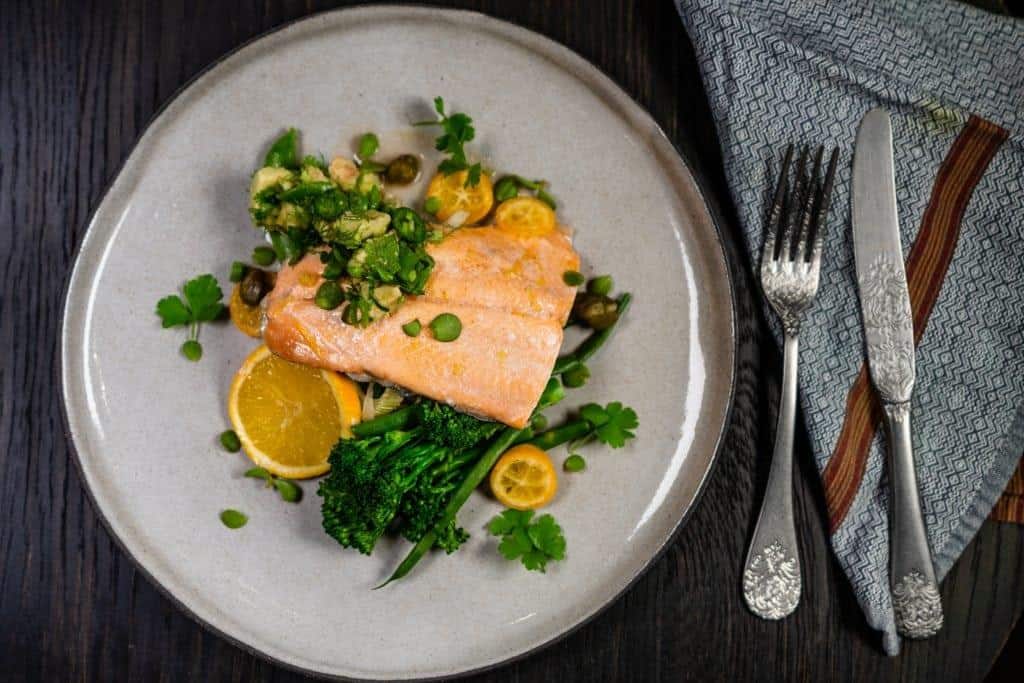 Set in the middle of Stanford, Madre offers exquisite country cooking. Overlooking the Madre veggie garden, the restaurant offers true fine dining in a country setting. Madre Bester owns this must-visit restaurant, and also happens to be the in-house chef for Perivoli guests.
Dishes at Madre are subject to seasonal availability as they only use fresh locally-sourced ingredients with the vegetables and herbs sourced from their garden. The menu also changes daily, offering appetising meals on every visit.
2. Manor House Restaurant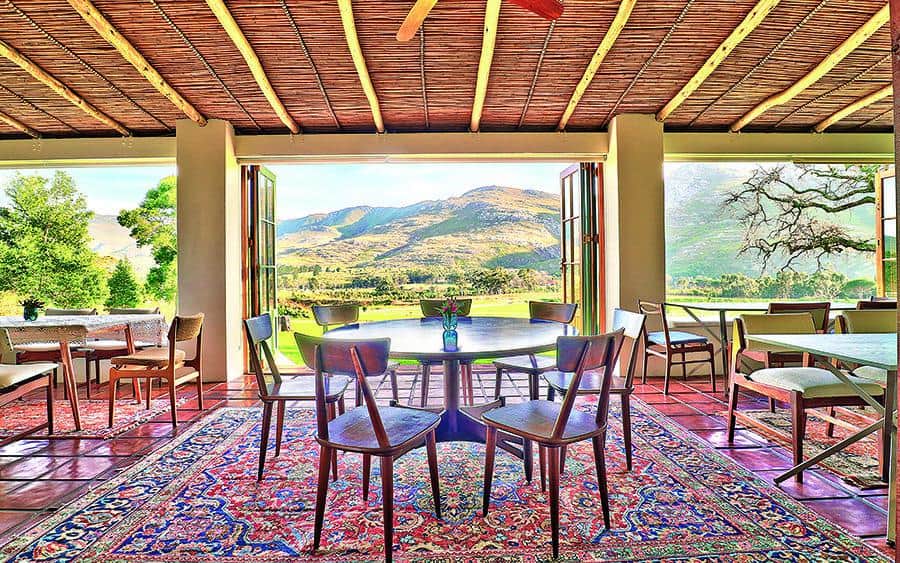 Set on the beautiful Stanford Valley Guest Farm, the Manor House Restaurant offers contemporary country cooking. A meal here is guaranteed to be a hearty indulgence. All food is made from the heart using ingredients from the area.
The restaurant is open to all on Thursday to Saturday for breakfast, lunch and dinner. It is open on other days of the week but make sure to call ahead to avoid disappointment.
3. De Kromme Watergang @ Springfontein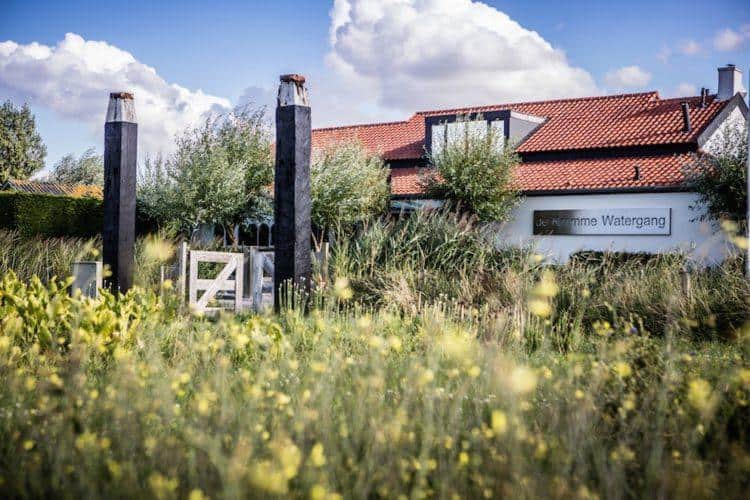 Fine dining on the Springfontein Wine Estate. A 7-minute drive from the Perivoli Guest House, this is a culinary experience not to be missed.
World-renowned Dutch Chef Edwin Vinke and his son Tom set a seasonal multi-course menu. Enjoy hours of culinary indulgence with a 7-10 course meal and the perfect wine-pairing for each course.
Please note that the fine dining experience is seasonal, but the Ulumbaza Wine Bar(n) is open year-round.
4. La Trattoria Stanford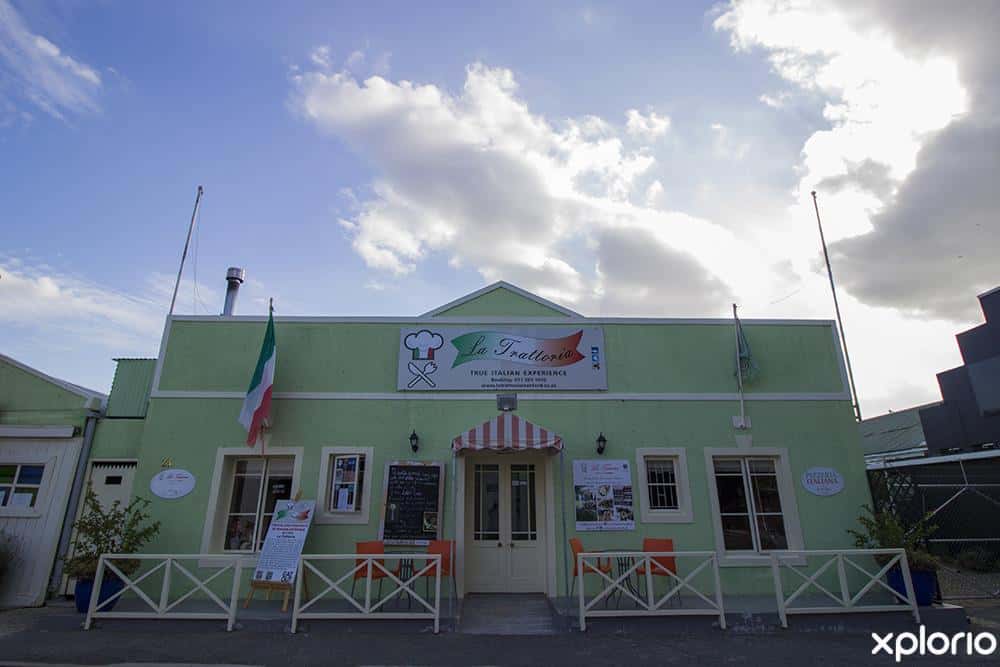 Set in the middle of Stanford, La Trattoria offers a true experience of the iconic town. It is a father and son Italian restaurant offering the finest Italian cuisine. Papà Corrado Giovannetti and Lionello provide a meal not soon to be forgotten.
Indulge in fresh homemade pizza and pasta with ingredients imported from Italy. Top off a meal here with delectable Gelato made by the Giovannetti family.
5. Searles Geragiste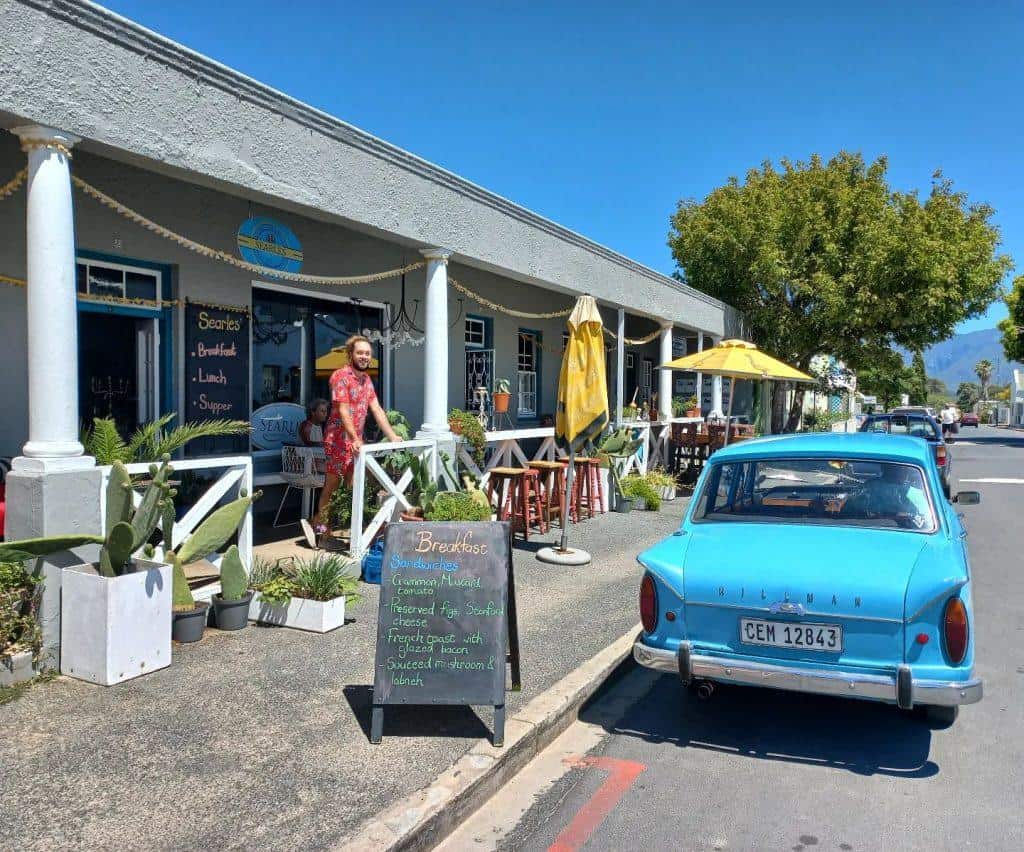 Searles Geragiste is found on Stanford's Victoria Street, offering a wine bar, tapas bar and more extensive restaurant menu.
With a welcoming atmosphere, delicious food made with fresh ingredients, and a varied food and drinks menu, including in-house wines, Searles offers the perfect night out in Stanford.
6. Ou Meul Stanford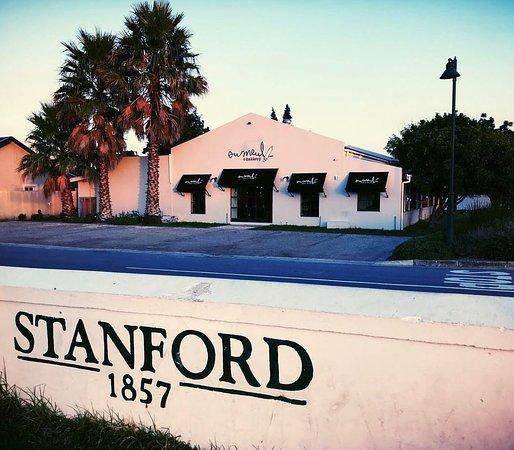 Ou Meul Bakkery was born in the small town of Riviersonderend and from humble beginnings has grown and extended the South African farmstall experience around the Western Cape, now also including Stanford.
Ou Meul prides themselves on quality bakes and a full "sit down" menu with only the freshest ingredients and products used. Their partnership with the Bootlegger Coffee Company also guarantees high-quality coffee.
7. Stanford Kitchen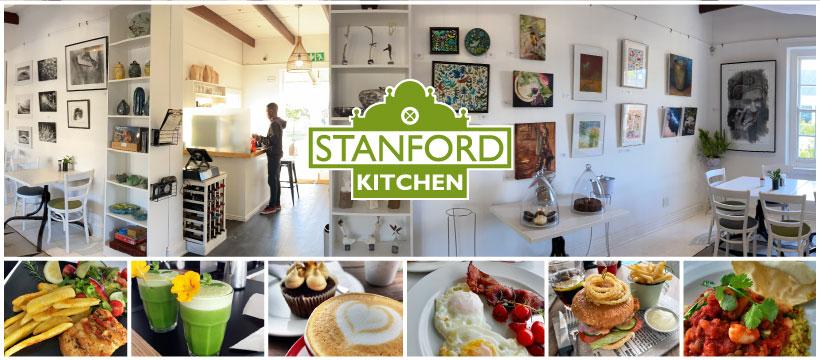 Stanford Kitchen is a quaint restaurant set on Queen Victoria street in the middle of the town. It offers a laid-back experience with a mix of art from local artists, hearty breakfasts and delicious pizzas.
Open for breakfast and an evening, if you are looking for an easy-going venue to grab a quick bite this is an ideal option.
8. Table 13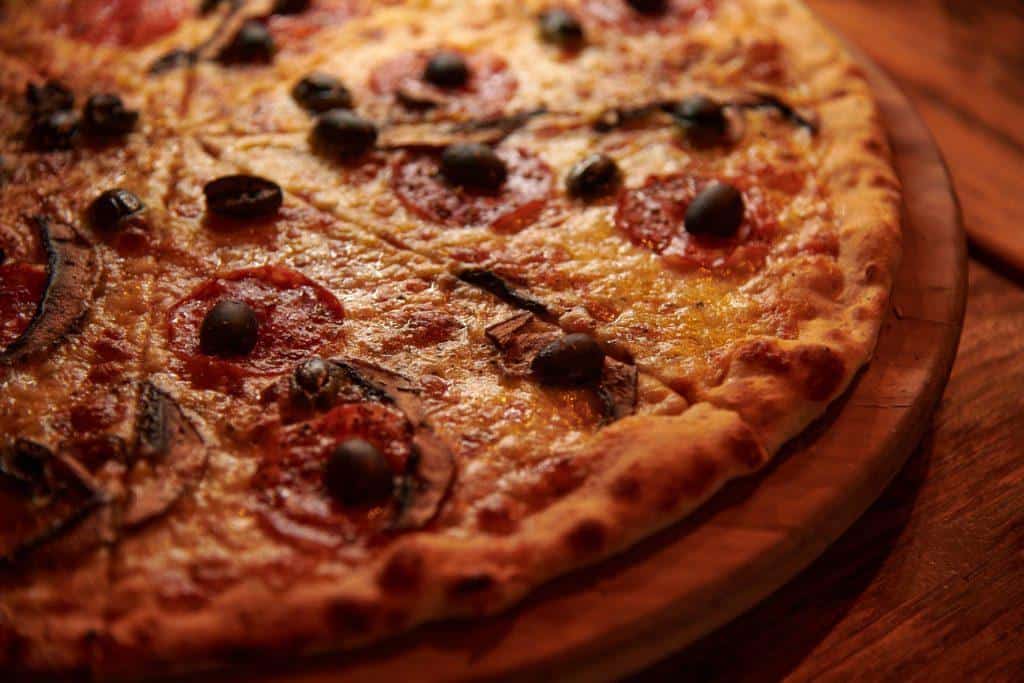 Table 13 offers the perfect laid-back dining experience. Expect a family-style eatery offering wholesome burgers and pizza and featuring a pub and sports bar.
Relaxed outdoor seating and a cosy indoor fireplace make this the perfect year-round casual dining spot in Stanford.
9. Zesty Lemon Stanford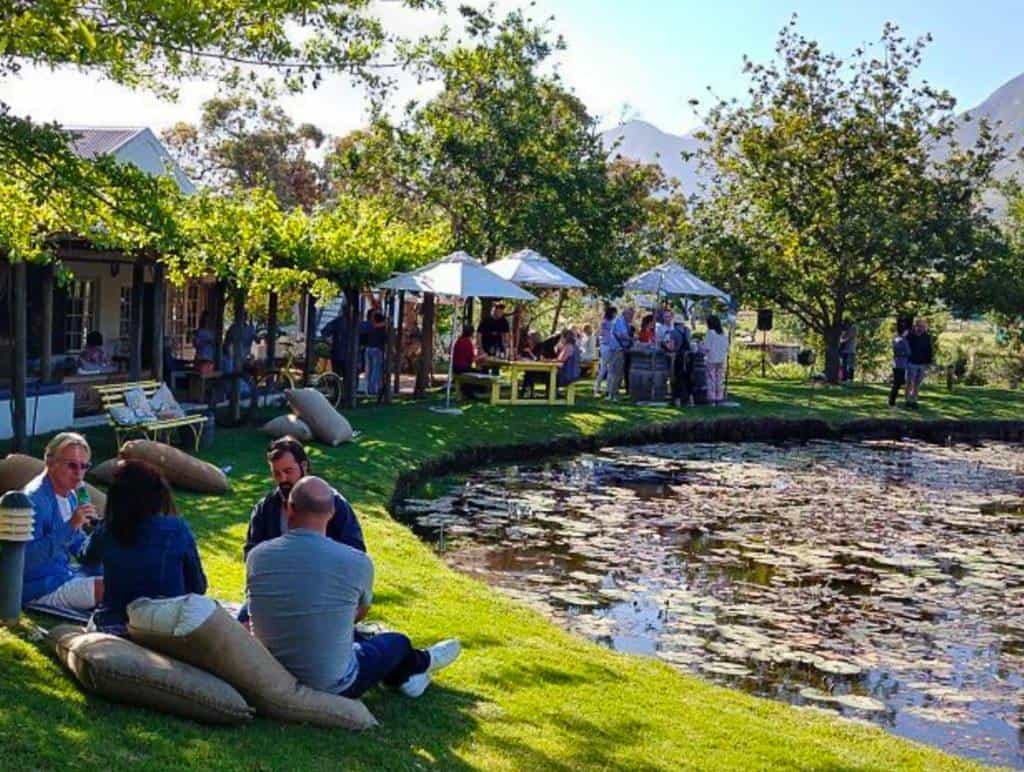 The Zesty Lemon offers seasonal salads and vegetables fresh from their farm. The restaurant offers a variety of meals all inspired by the farm setting.
Lying next to a pond between vineyards and natural fynbos, Zesty Lemon provides beautiful views of the Klein River mountains and the natural scenery of Stanford. Standout meals here include a picnic or their famous Sunday Roast.
10. The Garden Grill at White Water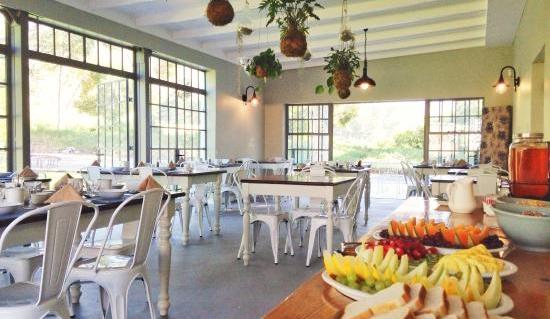 The Garden Grill is set on the White Water Farm just outside of Stanford in the Klein River Valley. The restaurant is open on certain days of the week and offers meals including organic vegetables from the farm.
The restaurant caters for guests on the farm and day visitors. It is predominantly open for lunch on certain days but offers dinner on request. Make sure to call ahead to not be disappointed.
Good food with loved ones is a true Stanford experience. The Western Cape town also offers a variety of other must-have experiences on any stay. If you're looking to visit our extraordinary town, a stay at Perivoli Lagoon House means you'll be spoiled with the very best that Stanford has to offer, including fresh meals prepared daily by one of the area's best chefs.