Are you thinking about visiting South Africa's town of Stanford? From the scenic coastline to natural wonders and wine farms, here's why you'll love it.
Where is Stanford Situated?
Stanford is a small riverside village in Overberg, South Africa. It's sometimes overlooked when compared to its nearby showstoppers like Hermanus. However, it has so many attractions to explore that you should definitely consider adding this village to your South African visit.
You'll find Stanford located on the celebrated Whale Coast in the Western Cape province, about 16km east of Hermanus and 22km northeast of Gansbaai.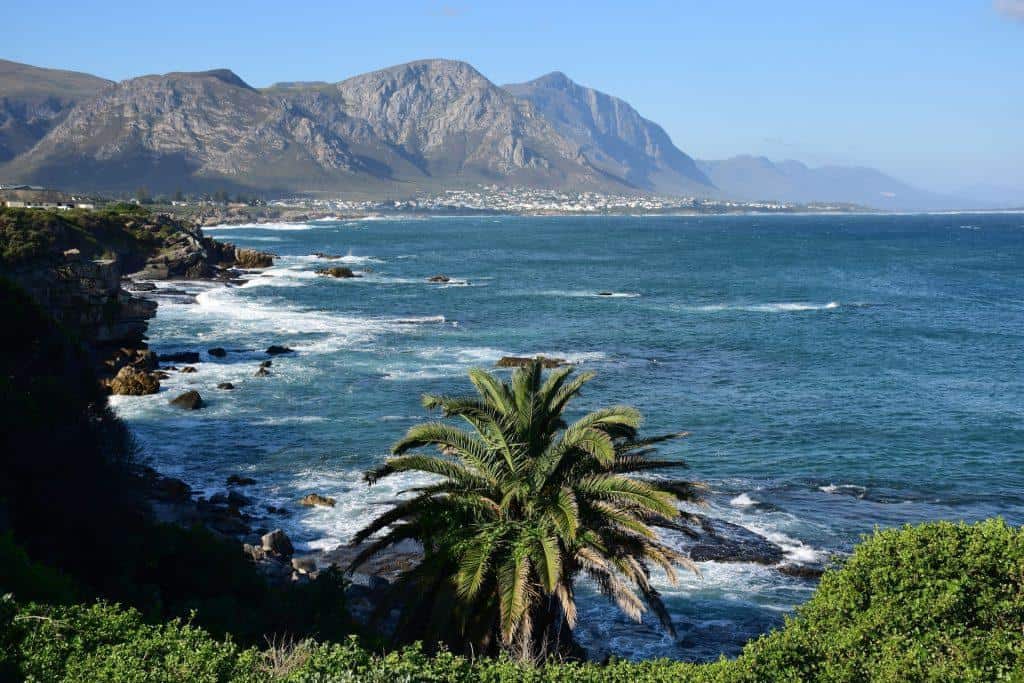 What is Stanford Western Cape Known for?
Stanford is best known for its rich history, the natural splendour of its nature reserves carpeted with indigenous fynbos, and being home to the Klein River. It's a village with plenty of small-town charm and many bird and wildlife species to admire. It's also a great place to admire the mighty whale as it offers excellent seasonal land-based whale watching.
The serenity of its surroundings and quiet town atmosphere makes it an excellent destination for couples, families or groups of friends seeking rest and relaxation in nature.
Stanford Things to Do
Stanford is located on the Klein River, which makes it famous for activities like early morning or sunset cruises. Or, if you'd like to work up a sweat, you can also go kayaking, water skiing, or whatever water-based adventure you prefer. There's also plenty of birdlife and wildlife to admire along the way.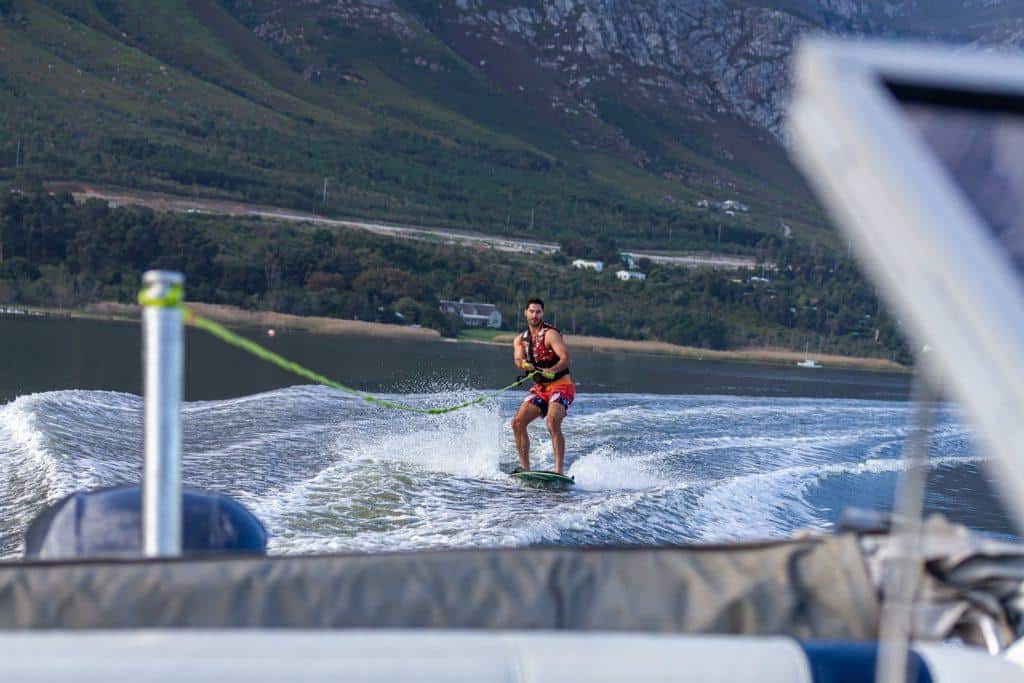 If you prefer to explore on land, there are many hiking, horse riding, quad biking, cycling and more trails and excursions offered.
The nearby beaches also promise long, lazy days sunbathing on the soft sand, swimming, ocean-based water activities, or playing beach games.
The town itself is a historical gem, so set aside some time to stop by the Stanford Tourism Office to get your Historical Stanford on Foot booklet to learn more about the story of Stanford. The area is also known for its village markets, antique shops, galleries and gift stores, and there's a Stanford Shopping Centre for everything you could need.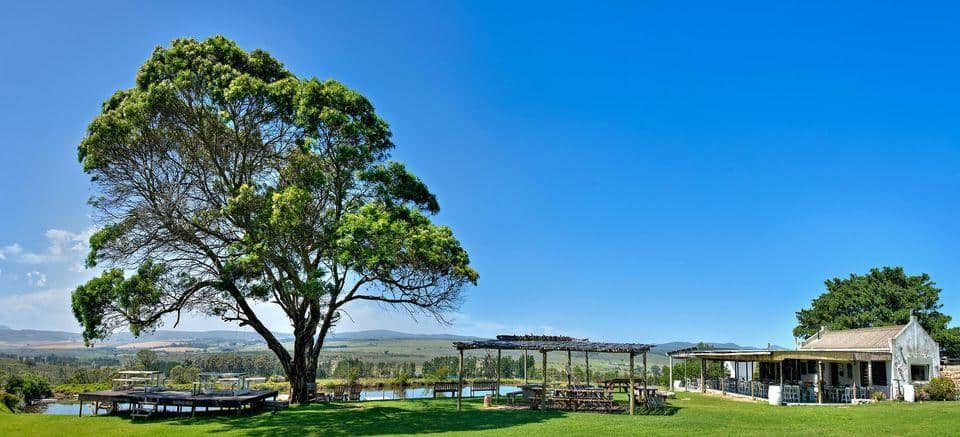 The Stanford area is also a gastronomical heaven, offering a range of good food and wine-tasting spots. Stanford is packed with wineries and restaurants to choose from. If you enjoy a cold brew with a view, you'll love Birkenhead Brewery, found just outside Stanford.
If you stay at Perivoli Lagoon House, you can look forward to all this and more. From wellness offerings to guided fynbos walks, kayaking, quad biking, golfing, fat biking, horse-back riding, shark cage diving, bird-watching, boat cruises, mountain biking, hiking, and much, much more, we offer it all.
The Story of Stanford
Founded in 1857, Stanford was named after its founder, Sir Robert Stanford. It was originally a farm called "Kleine Riviers Vallei", which then expanded into a village.
Today, many of the original Victorian and Edwardian buildings are preserved, and Stanford holds the title of the"Third Most Preserved Village" in the Western Cape. This is mostly thanks to the Stanford Conservation Trust's efforts.
Furthermore, the entire Stanford village was proclaimed a World Heritage Site, the only town in Overberg with this title.
Stanford Western Cape Weather
Stanford's weather is generally warm and temperate, with warmer, dry summers starting in December until March and wet winter months from May to August.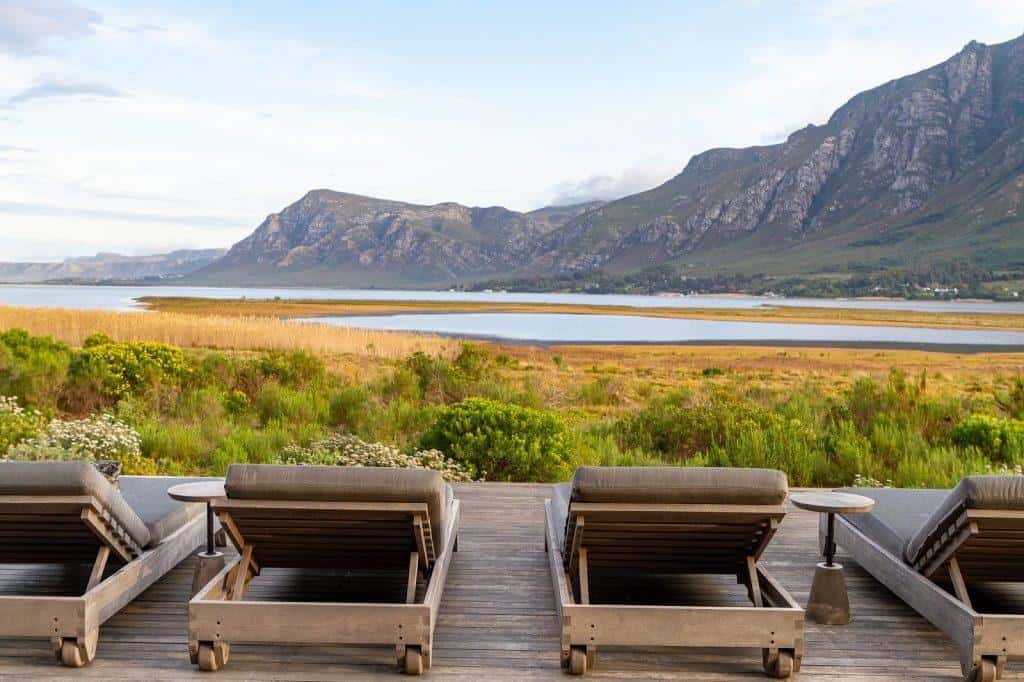 Come Visit Stanford South Africa
Stanford is a place of serenity and enjoying the indigenous fauna and flora of the surrounding nature reserves. If you want the best place to stay, look no further than Pervioli Lagoon House, a contemporary exclusive-use luxury villa.
Our location gives you access to an isolated 18-kilometre beach in the Walker Conservancy and the lagoon. Plus, you'll be a quick ten-minute drive from the Stanford town centre so that you can explore all it has to offer.
Perivoli Lagoon House is easy to reach from Cape Town. It's a two-hour drive from the city and 90minutes from the Cape Town International Airport. If you want to skip the drive entirely, we can organise helicopter flights at an additional cost.
We hope to welcome you to the beautiful Stanford region soon! Contact us today to book your stay.