Why Perivoli Offers the Best Self-Catering Stay in Stanford
Perivoli Lagoon House offers the perfect self-catering stay in Stanford, located within an otherworldly 140-hectare reserve with endless carpets of fynbos. A mere stone's throw from the Klein River Lagoon on the Whale Route, this dream holiday destination offers sweeping views of the glistening water and the mystical Klein River Mountains. Here you can enjoy the freedom to unwind as you please with a unique self-catering option in an area packed with adventure. Wake up to exquisite surroundings whilst enjoying the villa's luxurious facilities with your loved ones.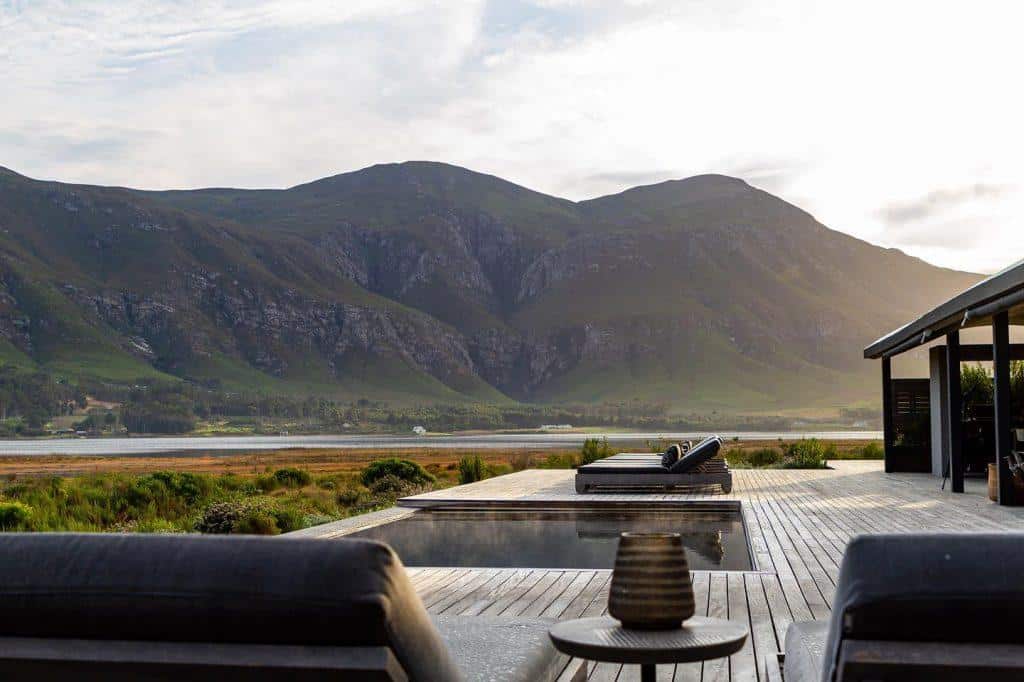 Enjoy Endless Experiences
This all-in-one getaway destination offers an endless array of leisure activities to keep you and your family or friendship circle thoroughly entertained. Let a private guide walk you through the diverse floral kingdom surrounding Perivoli Lagoon House, sharing insights into the fascinating vegetation, or go kayaking to explore the lagoon.
Guided mountain bike trips traverse 140 hectares of fynbos and are ideal for our more active, nature-loving guests. Eco-friendly quad bike tours take our guests' exploration off-road to enjoy the local fauna and flora firsthand. Take in the spectacular vistas while satisfying your inner thrill-seeker. Guests are also welcome to go hiking on the property, either guided or on their own, enjoying the natural beauty of solitude.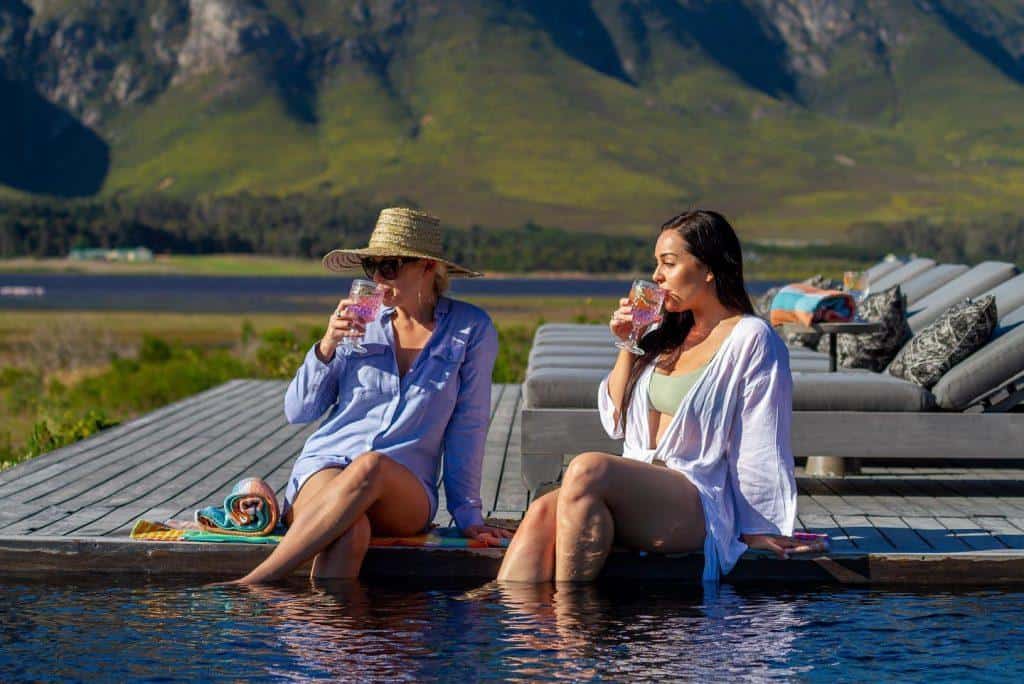 At mealtimes, our self-catering option allows guests to delight in the wonders of the culinary world as they are free to prepare an unlimited range of meals, supported by our home-grown herb garden. The kitchen becomes yet another place to foster relaxation and relationships in this five-star villa.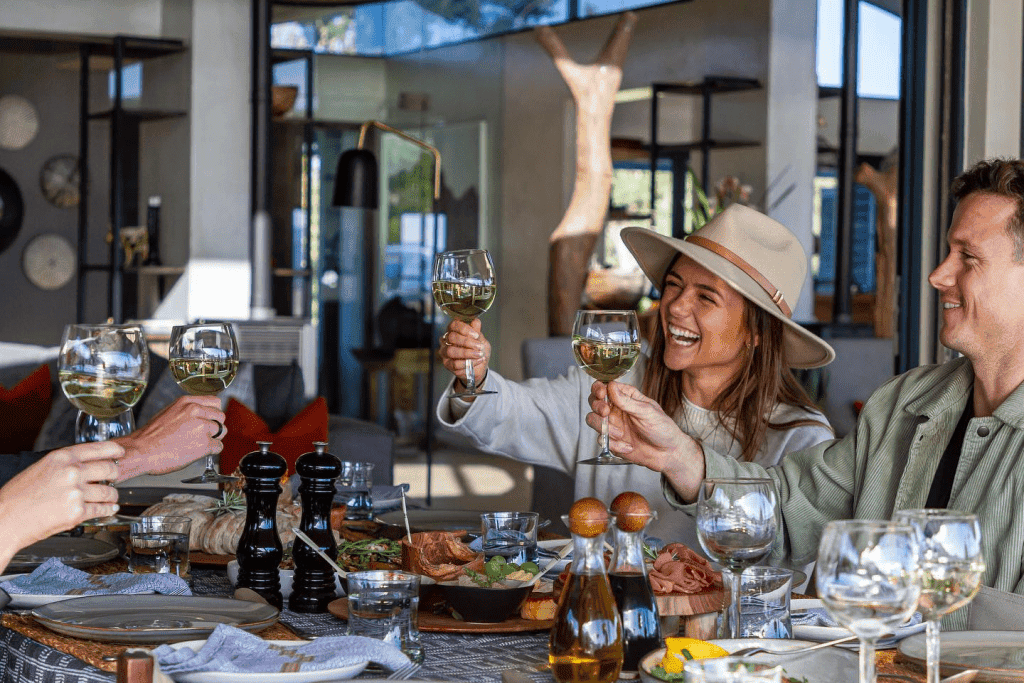 Pay a Visit to Stanford and its Surrounds
While Perivoli Lagoon House is a destination on its own, should you feel the need to explore your surroundings further, the villa is situated in an area rife with exquisite experiences.
From whale watching and shark cage diving to trips to neighbouring wine estates, adventure is close at hand. The delightful town of Stanford, littered with restaurants and quaint boutique shops, lies only a 10-minute drive away. Stock up on fresh ingredients in town and return to the house to cook up a storm together!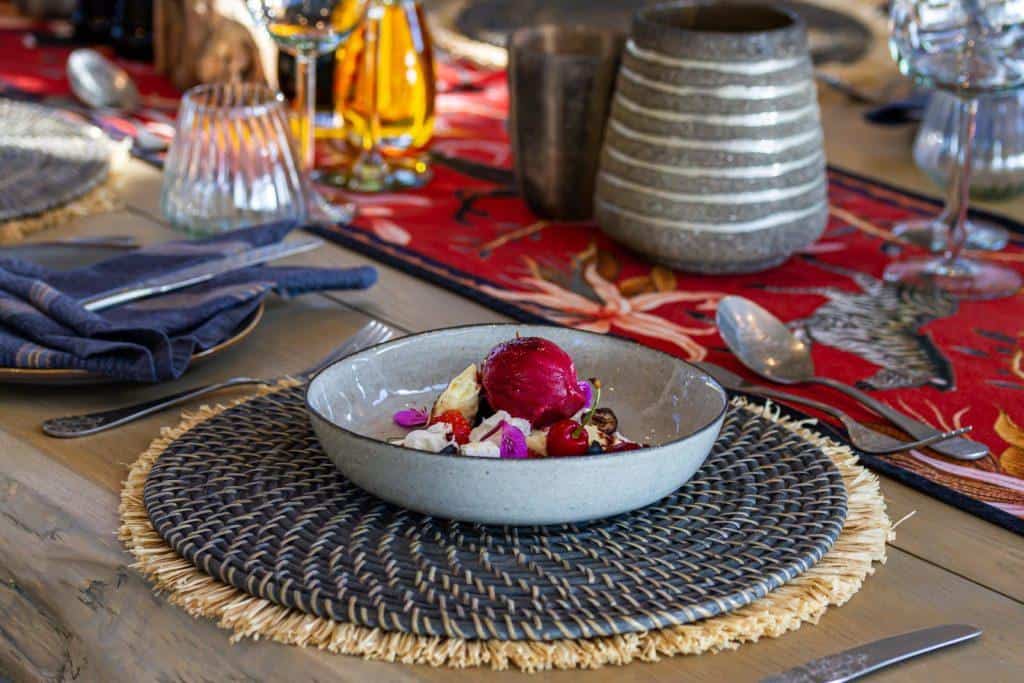 Your Exclusive Self-Catering Stay in Stanford
Perivoli Lagoon House is the epitome of exclusive getaway destinations. The private four-bedroom villa offers views that will have you staring for hours.
The villa's bright and spacious interior provides the perfect setting to relax with friends and family, while glass folding doors give way to a gorgeous outside deck and heated infinity pool, ideally positioned above the lagoon.
The outdoor area is covered and fitted with deep sofas, offering a tranquil shaded view of the lagoon, ideal for birdwatching or simply breathing in the spicy scent of the surrounding fynbos.
Inside and outside dining areas for ten guests allow you to relish the freedom of choice, with a fixed BBQ area perfect for those warm summer evenings. When the seasons change, the presence of a wood-burning fireplace and efficient, eco-friendly pellet stoves in each room will keep you warm while you look out over the ever-changing lagoon and mountains.
Furthermore, with a state-of-the-art kitchen and herb garden open for use, if you choose the self-catering option, you will undoubtedly cook meals that will linger in your memory for years to come.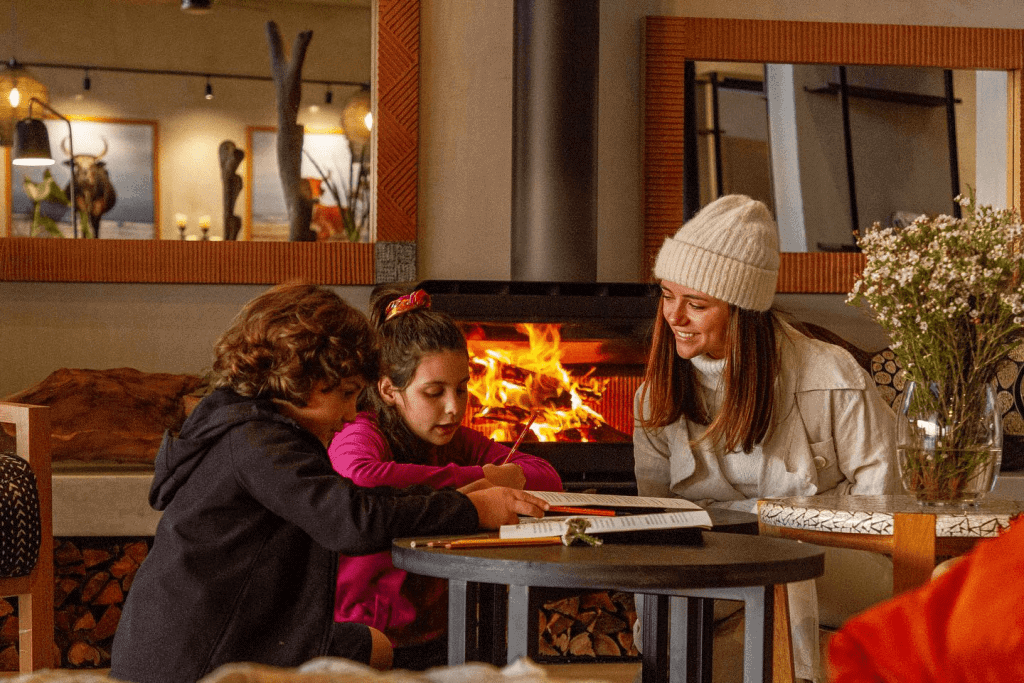 Cater to Your Every Need
Perivoli Lagoon House is everyone's dream destination as it caters to every taste and fancy. Spend your time indoors, indulging in the luxury of this idyllic four-bedroom villa. Curl up with a good book beside the fireplace in the winter, or spend a summer's evening on the deck listening to birdsong along the lagoon.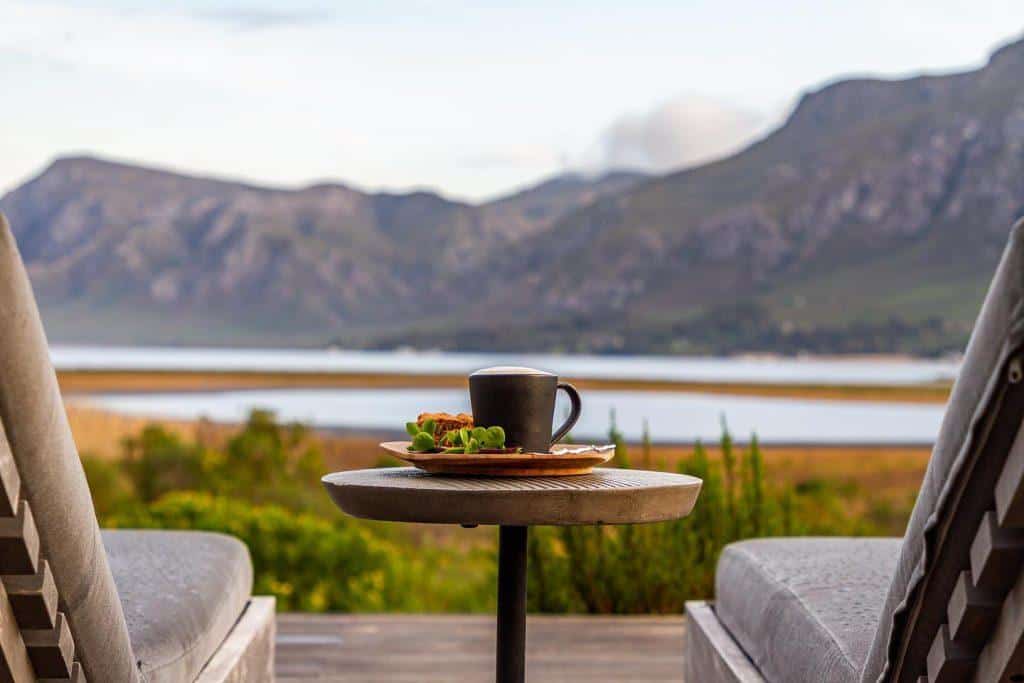 Alternatively, keep active throughout your stay at the newly-built gym and leisurely deck, ideal for early-morning yoga. Since cooking in the ultra-modern kitchen can be therapeutic, you can choose to self-cater while you allow the villa to cater to your every relaxation need.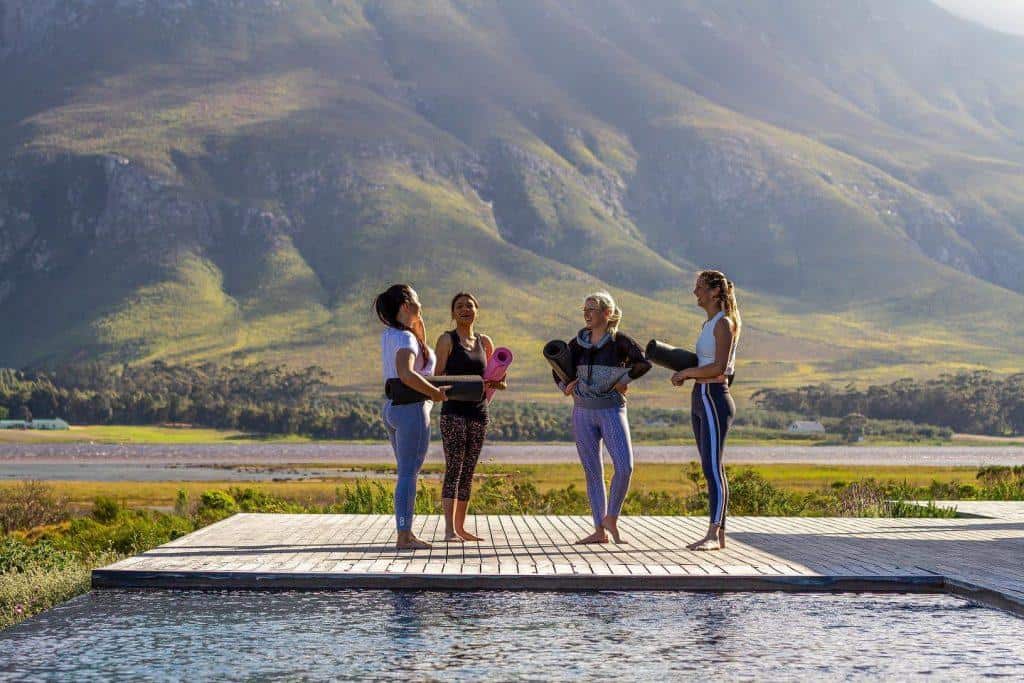 Perivoli Lagoon House: Everything You Need to Unwind
Located a mere two hours from Cape Town's city centre, this dream holiday destination will transport you and your family and friends to a world of peace and natural splendour.
Don't hesitate to book your stay at Perivoli Lagoon House today to ensure an unforgettable getaway. Submit a travel enquiry to get in touch with our team or book your stay directly. We look forward to welcoming you.