When visiting Perivoli Lagoon House, you'll want to explore the Stanford wine farms. To sip some of the area's finest wines, here are the best wine farms in Stanford.
Sensational Stanford Wine Tasting
During your stay at Perivoli Lagoon House, a visit to Stanford will teleport you to a whimsical world of charming buildings beside the Klein River, complete with lovely town square markets and warm-hearted locals. Only about 23km from Hermanus in the scenic Western Cape lies the quaint South African village of Stanford. The ancient Klein River Mountains stand guard over the town, and its people revel in the Overberg's majesty. Stanford is a treasure chest of rich experiences with many fine wine farms to visit in the area. Here is our list of the best Stanford wine farms to visit.
1. Stanford Hills Winery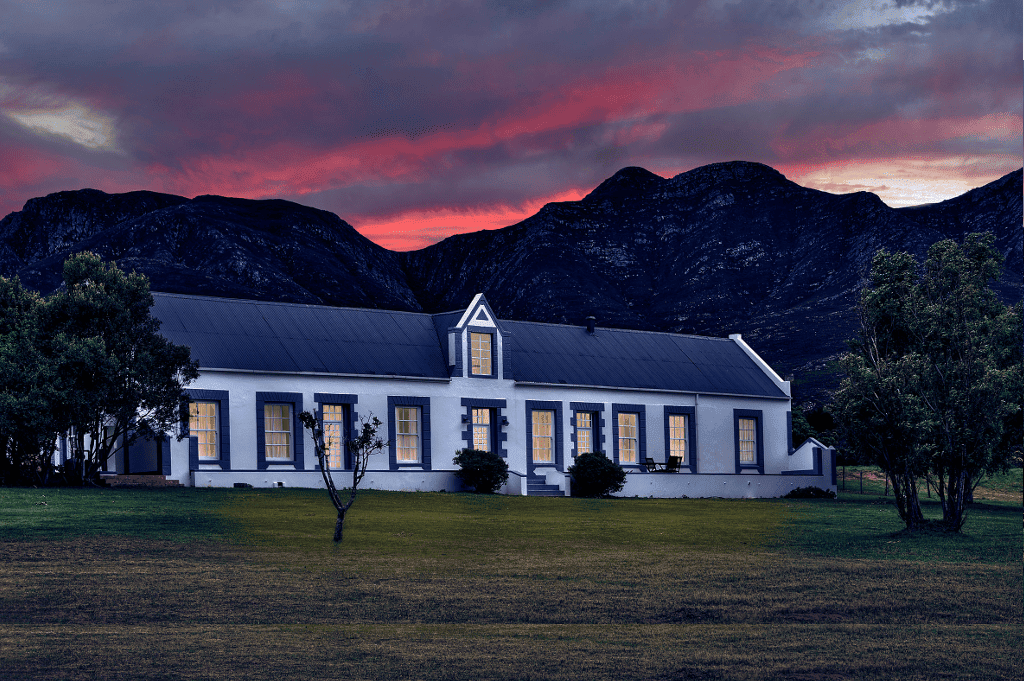 A family-owned boutique wine estate, Stanford Hills Estate offers a variety of unforgettable adventures for lovers of the Great Outdoors and all things related to wine and fine dining.
The Tasting Room restaurant is well-known for its fun approach to cuisine, with fresh and inventive dishes on the ever-changing chalkboard menu, using ingredients from a home-grown vegetable garden. Furthermore, this restaurant and the Wine Shop at Stanford Hills offer high-quality wine tastings seven days a week.
Indulge all your senses on this scenic farm rife with endemic proteas and pincushions. It's no wonder that Stanford Hills offers horse-riding and hiking opportunities, as the farm's natural splendour is sure to take your breath away. The live music at Stanford Hills Winery also leaves visitors enthralled!
2. Springfontein Wine Estate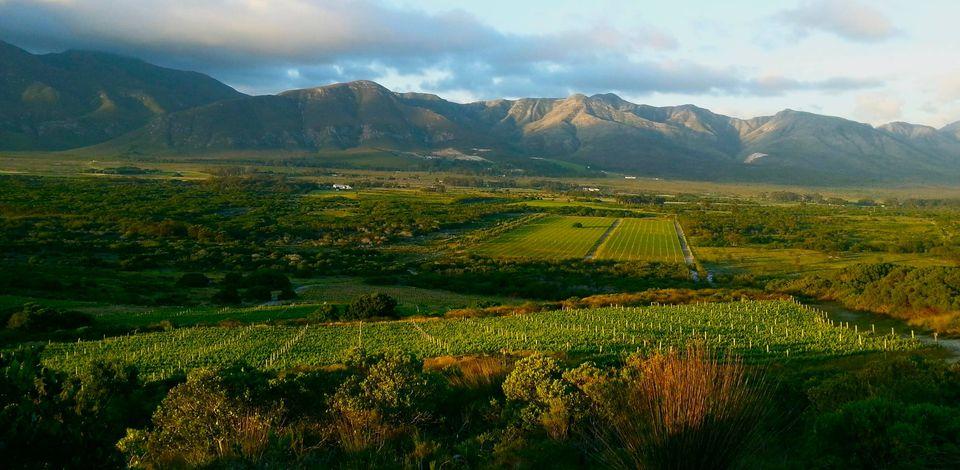 Over 200 years in the making, Springfontein Wine Estate boasts a rich history, exceptional pinotage and one of the best restaurants in Stanford. When it comes to their wine, there are four basic product families, all-vegan bio, with different respective Springfontein wine prices.
Springfontein has always been a welcoming place for people from all walks of life to meet and exchange ideas. What better way to cultivate relationships than over a world-class meal?
Experience fine dining with Dutch chefs, Chef Edwin Vinke and his son Tom, at the head of this award-winning two-Michelin-starred restaurant, De Kromme Watergang on Springfontein. So, if you find yourself in the area, paying a visit to this enchanting place is a must.
3. Hemel-en-Aarde Wine Region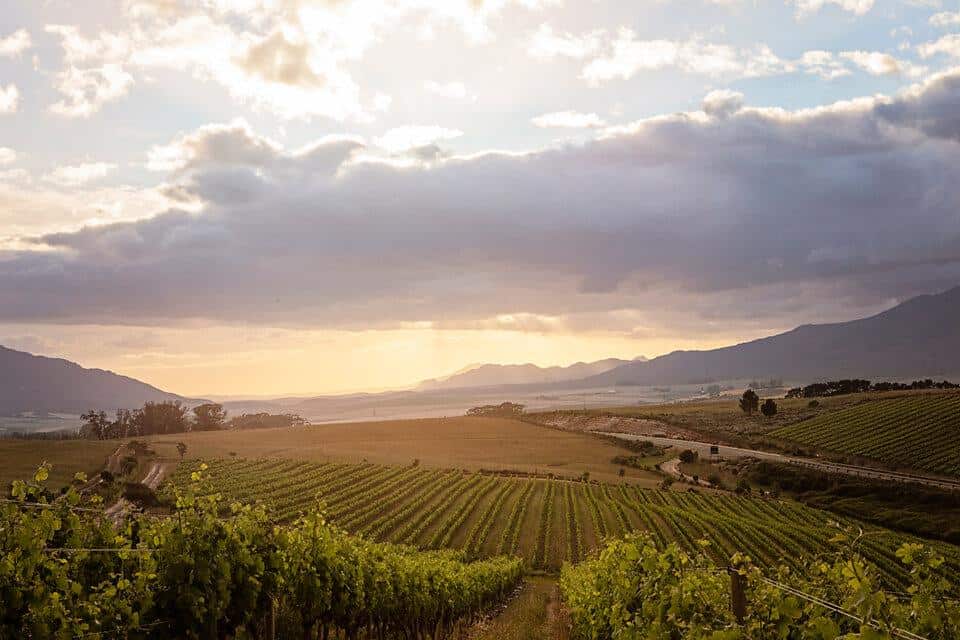 The Hemel-en-Aarde valley, meaning 'Heaven and Earth', is one of the most beautiful wine areas South Africa offers. Overlooking the South Atlantic Walker Bay, this magnificent valley lies just behind the town of Hermanus.
Here, heaven truly meets earth as the mountains delicately kiss the sky and the Winelands roll out like a blanket beneath them. This valley will leave you enamoured with its beauty, and you won't want to move from its gentle embrace.
Hemel-en-Aarde produces cool-climate white wines such as the refreshing chardonnay and sauvignon blanc, while this area's red wines are delightful. With rich pinotage, pinot noir and other Bordeaux varieties also on offer, Hemel-en-Aarde Wines cater to every taste and fancy!
4. Bouchard Finlayson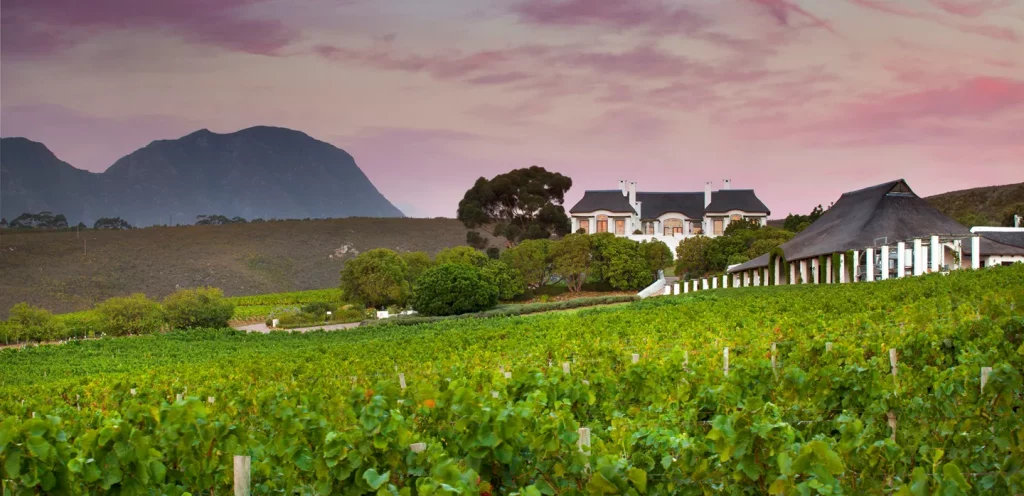 Situated in the breathtaking Hemel-en-Aarde Valley, in the seaside town of Hermanus, Bouchard Finlayson is widely acclaimed as one of South Africa's leading boutique wine cellars.
With a terroir defined by ancient soils and a maritime climate, Bouchard Finlayson's vineyards are famous for producing award-winning Pinot Noir, elegant Chardonnay and terroir-driven Sauvignon Blanc, while their inspired blends showcase the skill of their winemaking team.
The stunning estate is perfect for a day of winetasting and a stroll through the vineyards, but there are also amazing food and wine pairing experiences on offer, such as curated wine pairings, the Hannibal chocolate pairing and delectable picnic boxes which can be pre-ordered.
5. Creation Wines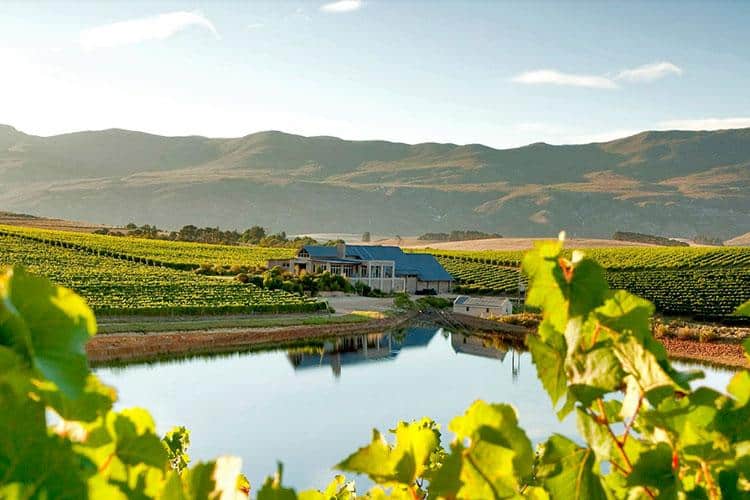 In the far corner of the Walker Bay Wine Region, on the Hemel-en-Aarde Ridge, lies 40 hectares of lush land now known as Creation Wines. The bold, tenacious Martins, Swiss-born Jean-Claude and South African Carolyn, recognised the untapped potential of this region and set out to establish a one-of-a-kind wine farm.
Since the Martins both come from farming families, wine flows through their veins, and they harnessed their knowledge to cultivate an estate of their own. Cellarmaster Jean-Claude Martin himself takes his inspiration from his natural surroundings and channels its intricate beauty into each single-vineyard wine he makes.
Every wine range he produces expresses its unique terroir, from the deep red, robust art of pinot noir to the complex berried reserve merlot. This exceptional vineyard is definitely worth visiting when you find yourself in the area!
6. Hamilton Russell Vineyards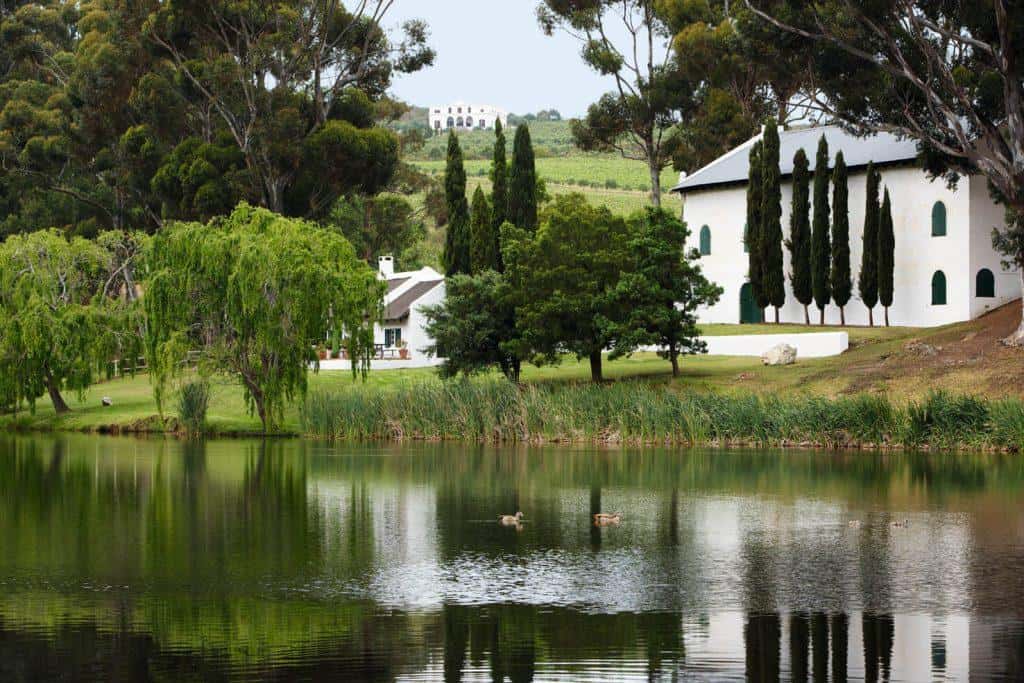 In 1975, Tim Hamilton Russell purchased a 170-hectare property in the cool maritime climate of the Hemel-en-Aarde Valley near Stanford, founding Hamilton Russell Vineyards. Later, Anthony Hamilton Russell took over the estate, narrowing the wine range to pinot noir and chardonnay only, committed to working with grapes solely from their terroir.
Anthony with his wife Olive, along with winemaker Emul Ross and viticulturist Johan Montgomery, strive to express the high-end personality of the Hamilton Russell Vineyards terroir in their specialised wines. A visit to this wine farm will be a once-in-a-lifetime kind of experience!
Ensure you buy a couple of bottles since an intense worldwide demand keeps the estate's unique and elegant pinot noir and chardonnay in short supply. This wine estate also produces other products such as rich olive oil and honey.
Sip Your Way Through Stanford
Explore new possibilities and unrivalled wine and dine experiences in the sensational Stanford area during your stay at the luxurious Perivoli Lagoon House.