Wellness Wonderland in Stanford
When travelling, it can sometimes be frustrating to be unable to stick to your healthy habits and fitness regime or to prioritise wellness. Whether it's for business or leisure, here's why Perivoli Lagoon House, an exclusive-use four-bedroom villa located in Stanford, is the wellness setting that should be at the top of your list.
Discover Our New Perivoli Lagoon House Gym
We understand that if you take your training seriously or are perhaps preparing for a sports event, you want to keep up the momentum. With this in mind, we've recently launched our Perivoli gym space.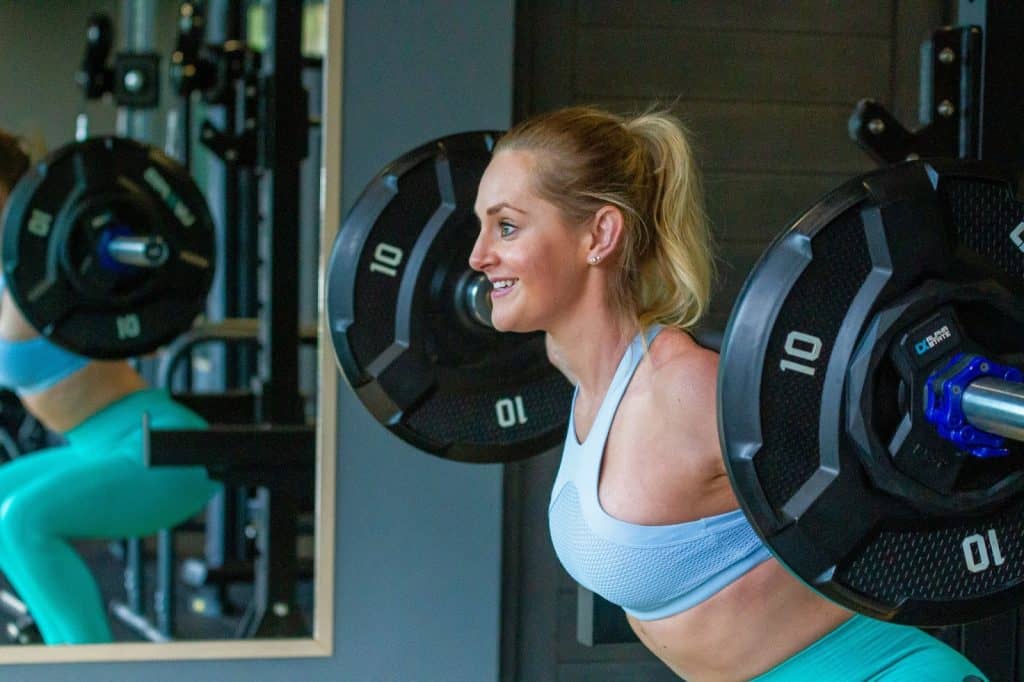 However, it's not just an ordinary gym. You can cycle, run on the treadmill, work on your strength with weights and other state-of-the-art training equipment, and so much more. And, of course, do all that whilst listening to nature's soundtrack and admiring the lagoon and mountain views! Who needs TV, right?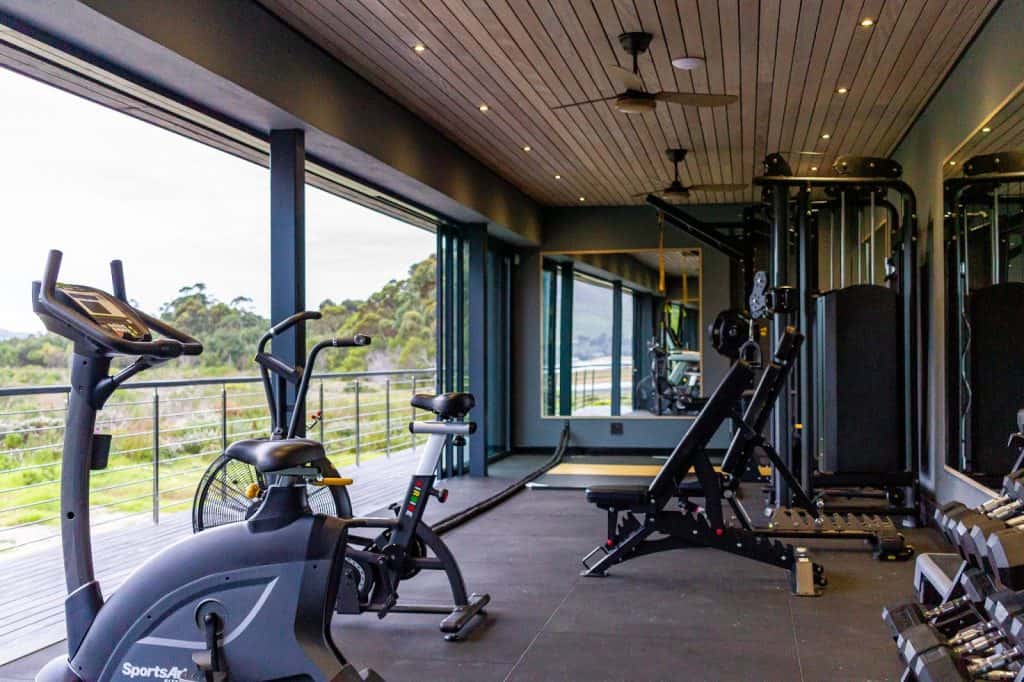 The gym's glass sliding doors open up to let the outdoors in and will cool you down with the gentle ocean breeze, a welcome relief when working up a sweat. Plus, you can jump straight into the pool after your workout!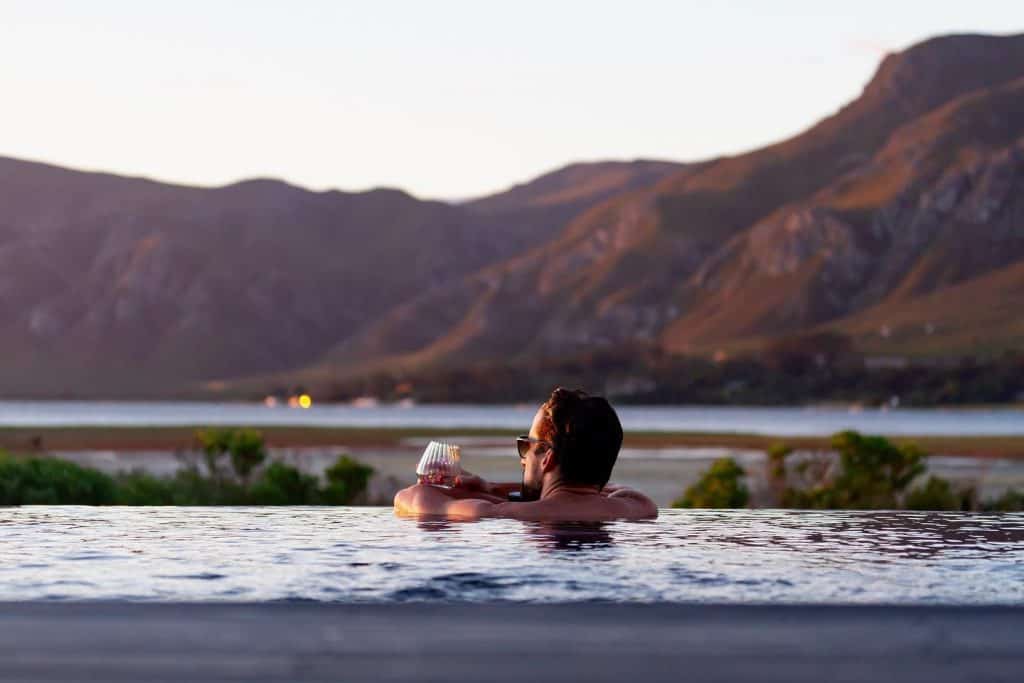 Realign Your Chakras
Start or end your day with a yoga or meditation session on the expansive deck. We have yoga mats in our onsite gym and plenty of peace and quiet to shut down your mind and focus on your yoga or meditation.
Besides, we can't think of a better setting to find your inner zen than at our lagoonside haven.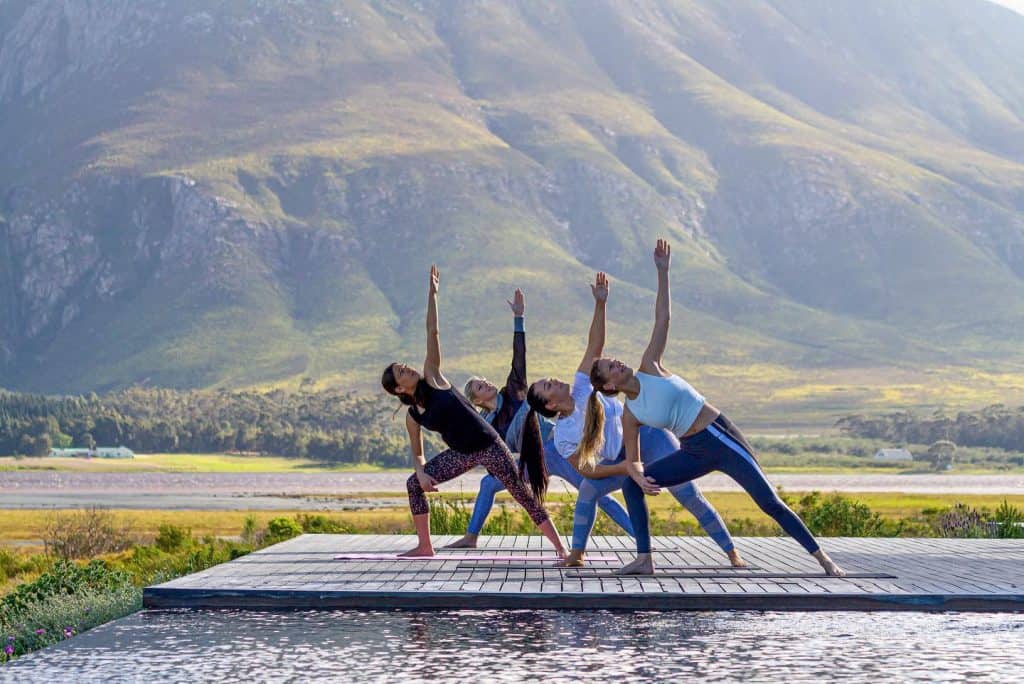 Nature's Playground
But you won't have to stick to working out at the villa. The area begs to be explored. Perivoli Lagoon House is located on the Cape Whale Coast in a small seaside town called Stanford.
When staying with us, you have access to the otherwise inaccessible 18-kilometre isolated beach within the Walker Conservancy. How does a long walk or run on the beach sound? Furthermore, you can go hiking in the mountains, on guided Fynbos walks, and go quad biking (okay, not exactly fitness related, but still fun!).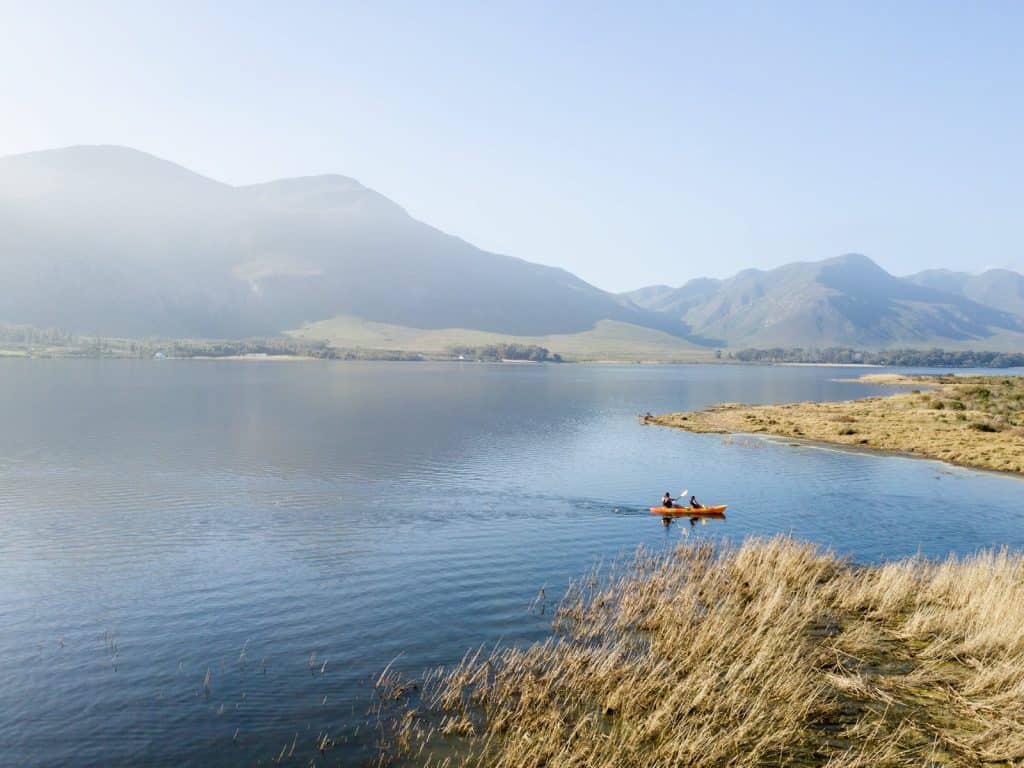 The large lagoon invites you to go kayaking and keep an eye out for all the many different bird species calling the area home. Or, if you want to enjoy a bit of leisurely physical activity, we can easily arrange a round of golf at the popular Arabella Country Estate or Hermanus Golf Club for you.
Explore on Two Wheels
Runners will love running free in the beautiful surroundings, or if you prefer cycling, this is the perfect place to go mountain biking!
We also offer fat biking as an activity, allowing you to explore the nearby sand dunes on an adventure-fueled guided trip. You'll pick it up in no time and enjoy zipping along the sandy trails, a 4×4 trail and the beach – as well as speeding down the vertical dune faces!
Trot Along the Beach on Horseback
There's something magical about riding a horse. Higher up on the saddle, you have a different perspective of your surroundings and almost feel like you have your head in the clouds!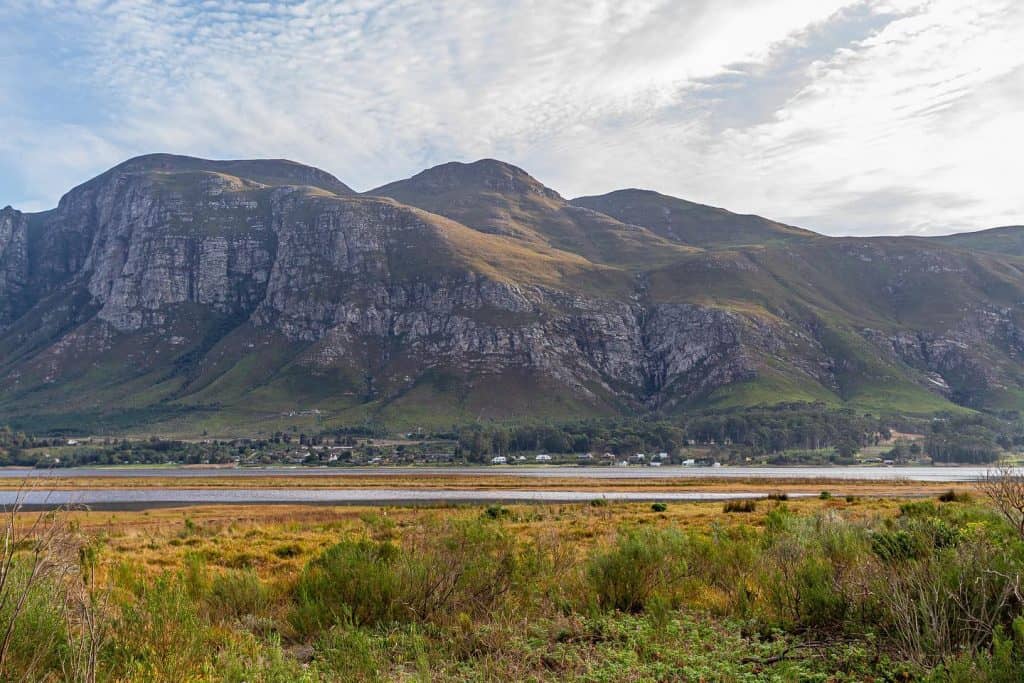 The fresh breeze and ocean waves crashing in the background are so calming, and galloping along the beach at sunrise or sunset is the best way to start or end your day. If you want to enjoy the experience for longer than two hours, we can also arrange a full day of exploration.
This activity is suitable for everyone, whether you're a complete beginner or a pro horse rider.
Nourish Your Body from Within
Taking care of your body and training is not limited to working out. Nutrition is just as important. Your private chef can prepare nourishing, fresh meals from scratch in the ultra-modern villa kitchen if you book the all-inclusive option at Perivoli Lagoon House.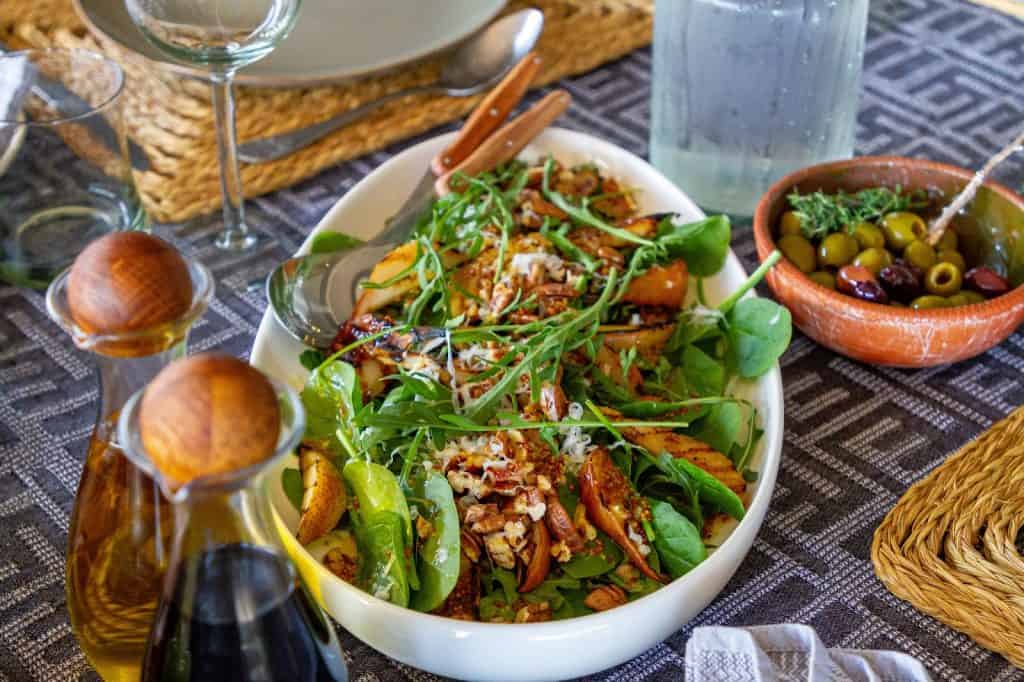 Sourcing ingredients that are of the absolute best quality is a must for our chef. Every bite is a wholesome treat, with ingredients sourced from the onsite herb and vegetable garden and includes acclaimed local products like Stanford cheeses, fresh trout and other seafood from the Hermanus harbour.
If you book the self-catering option, you are also welcome to forage from the herb and vegetable garden to prepare your own meals in the kitchen. Of course, for those "cheat days", there are many excellent restaurants in Stanford and Hermanus, as well as a world of wineries and breweries.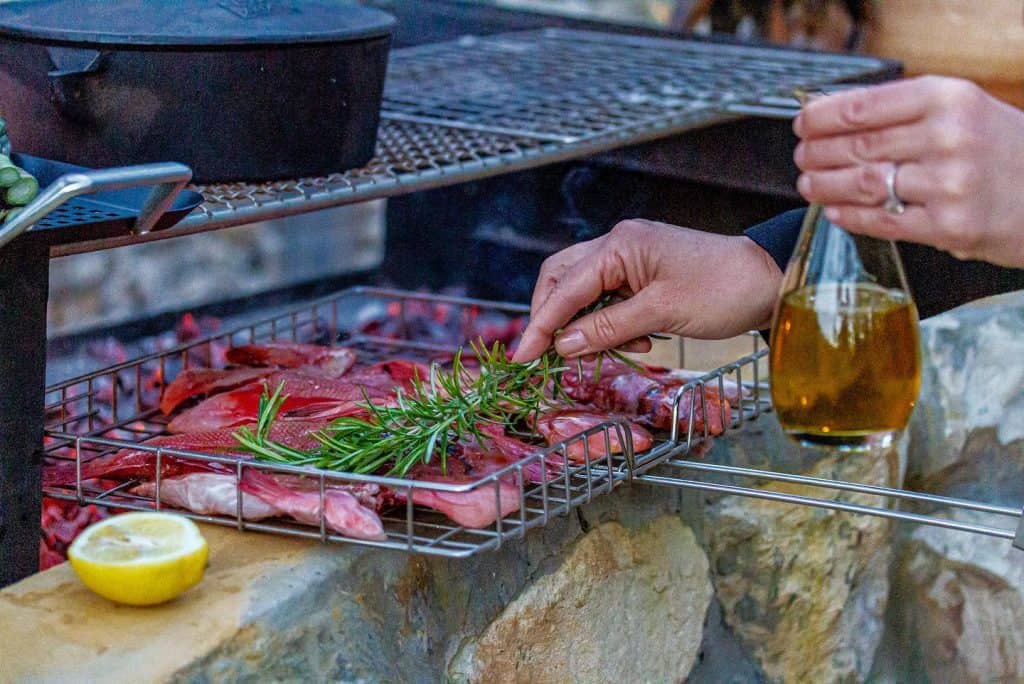 Find Your Zen at Perivoli Lagoon House
Join us in Stanford at Perivoli Lagoon House and enjoy a wellness retreat for a break from reality, or your next business trip, all while staying in tip-top shape or just enjoying working up a sweat in nature with all the plenty of adventurous outdoor activities on offer. Contact us today to secure your booking!